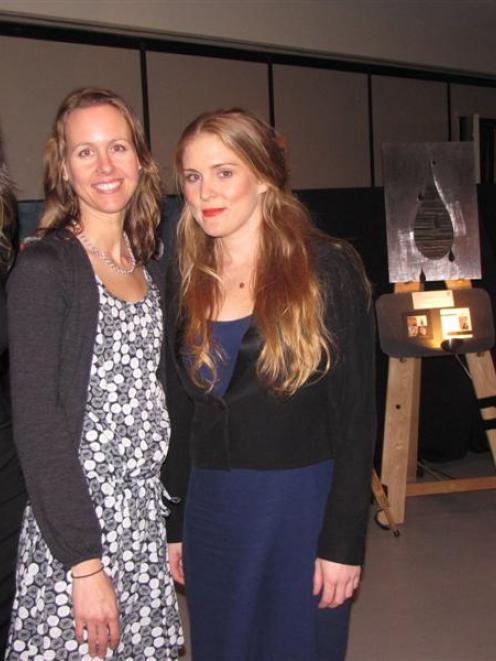 More than $12,500 was raised during an art auction and party in Arrowtown on Saturday night for the Mental Health Foundation of New Zealand, and to support a cycle tour of New Zealand.
Kim Percival and Rachel Kennedy of Queenstown organised the event, in which almost 30 pieces of art, including sculptures, pounamu, paintings and photography went under the hammer before the 2301km Ride Out of the Blue.
All the art sold except one item, which is to be sold this week.
The total of $8500 from the auction will go direct to the foundation.
The $4000 net proceeds from the ongoing raffle - the winner of which will be announced on MoreFM on October 12 - and from ticket and bar sales will support the team of eight cyclists who will take part in the Ride Out of the Blue.
Miss Percival said on Monday "everyone had a great time and it was amazing to see everyone pull together for a cause which has touched so many people".
The women, along with six North Islanders, will cycle from Bluff to Cape Reinga between October 13 and November 2.
The weeks leading to their departure will involve more intensive training and preparations, Miss Percival said.
Along the way, the riders will promote positive mental-health messages and encourage discussion about mental health and suicide prevention.

• The Queenstown Times will check in regularly with Miss Percival and Mrs Kennedy as they Ride Out of the Blue.