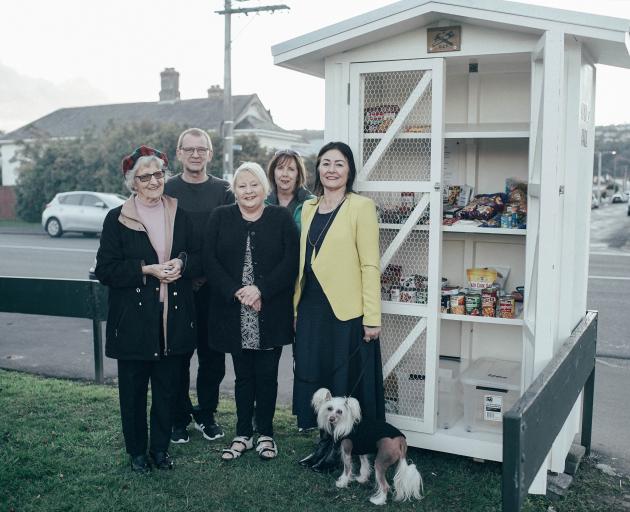 A new community pantry is officially open in South Dunedin.
The pantry was the brainchild of resident and Nations Church member Tania Campbell, who had a vision for it in January.
"It was just something I really felt I wanted to do.
"I just started making some inquiries and it just all came together.''
The pantry was made by the Otago Corrections Facility, and the Dunedin City Council gave permission for it to be put on the corner of Tonga Park.
"Everyone has just been really encouraging and supportive.''
Ms Campbell worked with a team of people - Sharon Ferguson, Paul Ashford, Karen Manning and Natalie Stuart - and had support from the church.
"I'm really grateful to everyone who has helped make it to this point.''
The pantry would be open 24/7 for those who wanted to drop off food, or anyone who needed to take some.
Fruit, vegetables, cans, packets of food and spreads were suitable, Ms Campbell said.
"Anything that would be welcomed by anyone who had nothing in their pantry.''
The pantry would be "topped up'' by Nations Church if necessary, she said.
When The Star visited the pantry on Friday, a man dropped off a bag of cans.
Ms Campbell said there was a "good sense of community'' in South Dunedin, and a real need for the pantry.
"It seems to have really touched people's hearts.
"I am absolutely over the moon.''
The pantry is at Tonga Park, Macandrew Rd, and was officially opened last week.
JESSICA.WILSON @thestar.co.nz