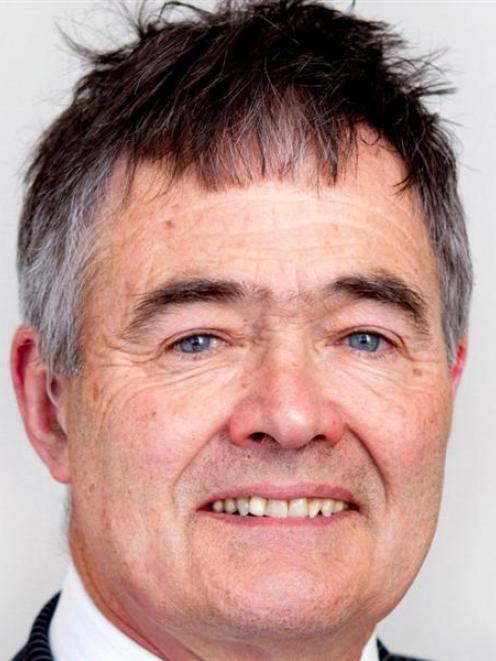 The Dunedin City Council cannot afford to get ''complacent'' despite a significant improvement to its core debt position, Mayor Dave Cull says.
Council figures released last week showed its core debt - excluding companies - had dropped by nearly $5.5 million, from $227 million to $221.5 million, in the last financial year.
However, compared with earlier forecasts, the council was now $42 million better off than expected. The forecast, released in January, had projected core council debt would reach $264 million by June 30 this year, before declining.
Instead, the drop was the first time the council's core debt had decreased since 2002-03, except for when stadium-related debt was transferred from the council to Dunedin Venues Ltd in 2010-11.
The forecasts also showed core debt was expected to rise slightly, to $229 million, in 2014-15, before continuing a steady decline.
Mr Cull said the council had ''turned the corner'' as it worked towards reducing core debt below $200 million by 2021.
The figures showed efforts to cut costs and accelerate debt repayments were ''not just a flash in the pan''.
''We seem to be sustaining it, and that's really reassuring,'' he said.
However, the council could not afford to get ''complacent'' as it confronted fresh budget challenges in its next long-term plan early next year, he said.
''We can't get complacent about our ability to keep pushing the debt down. It won't just happen on its own.''
Council group chief financial officer Grant McKenzie said the turnaround was partly due to a significant change in the amount of cash held by the council.
The forecast had included about $22 million in ''cash on hand'', but, since Mr McKenzie's arrival, the decision had been made to slash the amount to about $2 million, he said.
The cash was instead used to pay for capital projects, avoiding the expected need to borrow for the work, which reduced the council's need to borrow by $20 million, he said.
The council, at its last meeting, had also agreed to another $20 million in carry-forwards for debt-funded project budgets, which shifted allocated funding for a delayed projects from one year's budget to the next, he said.
The carry-forwards delayed the need to borrow, rather than avoiding it completely, but still contributed to an improvement in the short-term debt picture, he said.
The council had also benefited from a $3 million improvement in cashflow, compared with budgets. Mr McKenzie said the amount of cash previously held by the council didn't ''make sense'' while it was carrying so much debt.
''If you've got money in the bank, and a mortgage, what would you do?''It will be earning interest, but the problem is you're borrowing at a higher cost than you are earning interest at,'' he said.
Council finance committee chairman Cr Richard Thomson said the improved debt position also reflected the result of earlier decisions to defer, make savings or cancel parts of some major projects, such as the upgrades of Logan Park and the Dunedin Centre/Town Hall.