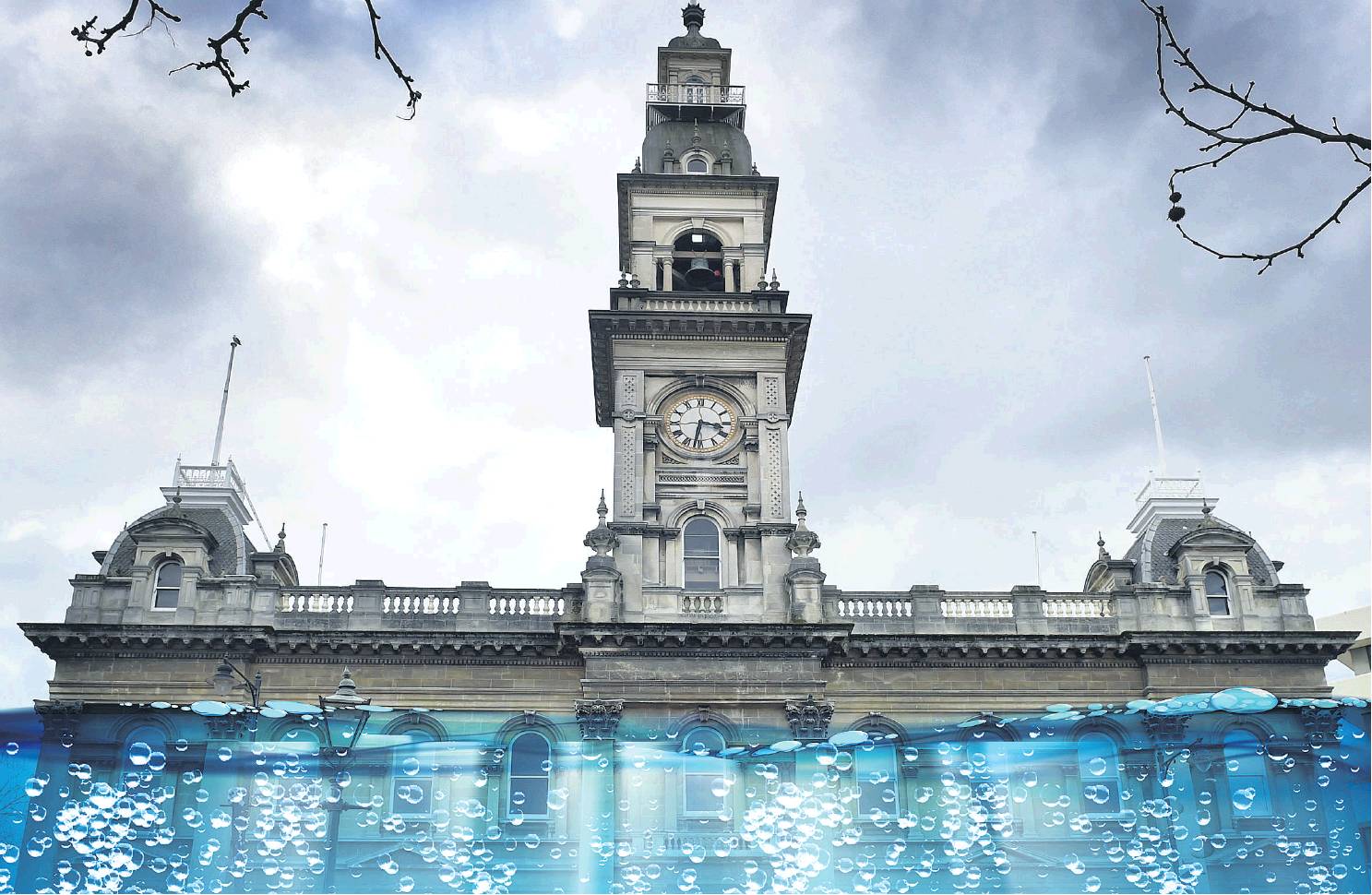 Climate change is shaping up to be one of the key issues of this year's local body elections. Two-thirds of council and mayoral candidates have highlighted it as one of their key issues.
Tim Miller explores what climate change issues Dunedin's next mayor and councillors will face and looks at what some of them have been saying on the campaign trail.
In the past three years the Dunedin City Council has declared a climate change emergency, set a goal of net-zero carbon emissions by 2030 added $1 million to the annual plan for climate change adaptation and established a new climate change steering group - but it never met.
About $400 million worth of roads and other assets owned by the council and about 3000 homes are estimated to be under threat from predicted sea-level rise.
The city's low-lying areas - particularly South Dunedin - are some of the most vulnerable communities in New Zealand and will be the first to feel the full impact of climate change.
New Zealand's first climate change risk assessment will also be published during the council's first year and helping inform adaptation and mitigation opportunities.
Of the 14 candidates standing for mayor, all but one have said they will address the impacts of climate change in some way if elected.
Two-term councillor and Green Party candidate Aaron Hawkins wants to build on what the council has already achieved in the past three years and invest further in areas like public transport and the carbon zero commitment.
Cr Lee Vandervis would push for climate change resilience in the low-lying areas where it was needed most.
Cr Christine Garey wants Dunedin to lead the world in combating climate change and wants climate change action embedded in all council activities.
Jim O'Malley wants to replace the climate steering group with a committee where both adaptation and mitigation across the entire council could be addressed.
Bob Barlin wants to establish a mayoral task force to investigate the issue of climate change and provide solutions, and Carmen Houlahan wants urgent action to be taken to protect South Dunedin and create a risk mitigation plan.
Rachel Elder says the city needs to not only plan to protect itself from climate change but take advantage of the opportunities it would bring.
Jules Radich wants to use practical solutions like groynes as a way to address the affects of climate change, and Richard Seager wants better public transport and more cycling infrastructure.
Mandy Mayhem-Bullock wants all council activities carbon neutral by 2030 and to help at risk costal communities address erosion.
Finn Campbell wants to take the actions council was already doing and bind them to three- to five-year targets, while Scout Barbour-Evans wants to continue funding projects which encouraged sustainable transport.
Cr Andrew Whiley wants to accelerate investment in infrastructure to protect South Dunedin and find practical, evidence-based solutions to the problem.
Self-described climate change sceptic Malcolm Moncrief-Spittle has said climate change alarmism is the biggest threat to the city and a goal of net-zero emissions was not only expensive but pointless.
University of Otago Centre for Sustainability emeritus professor Colin Campbell-Hunt said whoever is elected would need to have a very clear idea and understanding of what the city would look like in 30 years time.
It was the policies and actions of the council where people would see the most immediate and significant changes, Prof Campbell-Hunt said.
''The processes of climate change are running away at a greater rate then science imagined, so clear priorities need to be set. With the obvious targets of getting away from carbon.''
Upgrading both overground and underground infrastructure to cope with increasing sea levels and severe weather events as well as making it easier for people to live a carbon-free life should be two of the main priorities for the next set of councillors and mayor, he said.
''Cycleways, making it harder for cars to be used in the central city, much improved public transport so people can get out of their cars and walk or climb on to a bus.
''While some of this is already under way it is very clear these initiatives need to be ramped up.''
The city would have to make economic changes which would also bring new opportunities, he said.
It was unlikely the international community would allow fossil fuels industries to continue beyond 2050 so any new exploration or drilling off the Otago coast would be uneconomical.
Instead the city should look at attracting new transformative industries which would be able take advantage of the challenges the world would face in the next 50 years.
''I don't hear enough emphasis on the opportunities which are here now, when you've got a revolution going on this is the time for exciting news things and the opportunity for people to make a fortune.''
While the million-dollar price tag associated with combating climate change seems overwhelming now, the cost of doing nothing will be 10 times that, Prof Campbell-Hunt said.
There would also be some difficult decisions to be made about the future of the most at-risk communities, like South Dunedin.
''The seas will be rising, we can't do much about that, so we either do nothing and let it happen or you acquire a a bit of bravery and face some of these very unpleasant futures that are coming for some sections of our city and try and do something about it.''
Greater South Dunedin Action Group chairman Ray Macleod said the South Dunedin community was crying out for practical solutions rather than climate proclamations.
In the past three years, the council thinking and the feelings of residents focused on climate change at a high level while doing nothing about longer-term strategies, Mr Macleod said.
''We need some pragmatists and realists with an eye to the future, not a bunch of theorists trying to save the whole world but rather a team with the courage to deal with the more relevant local issues as a priority.''
Any talk of a managed retreat from the area was damaging and irresponsible and people were being dissuaded from buying property, he said.
''I know of examples of people being advised by ill-informed advisers, some with extreme views on what climate change may look like, not to purchase perfectly good property in the area.''
While the city's elected officials had missed the mark operationally the council had improved the stormwater systems and had been much better at informing the community about risk management during storm events.
Engineering staff had also actively been working on medium-term stormwater and sewage management options and remedial work which would see the area better protected.
All of which provided some comfort to the community while it sought better traction on longer-term strategies.
''There is a sense the council is talking over our heads, it's been doing all the lovely fluffy stuff like holding meetings but it's just been a talkfest and not a lot of practical solutions.''