Undeterred by capping ceremony postponements, hundreds of graduands surged on to the University of Otago campus yesterday, celebrating in sunshine as a bagpiper played.
Graduands at times formed lengthy queues as they entered the St David lecture theatre complex, uplifted their academic certificates and had photos taken with senior academic staff.
Several thousand people, including families, had been through by mid-afternoon, a university spokeswoman said.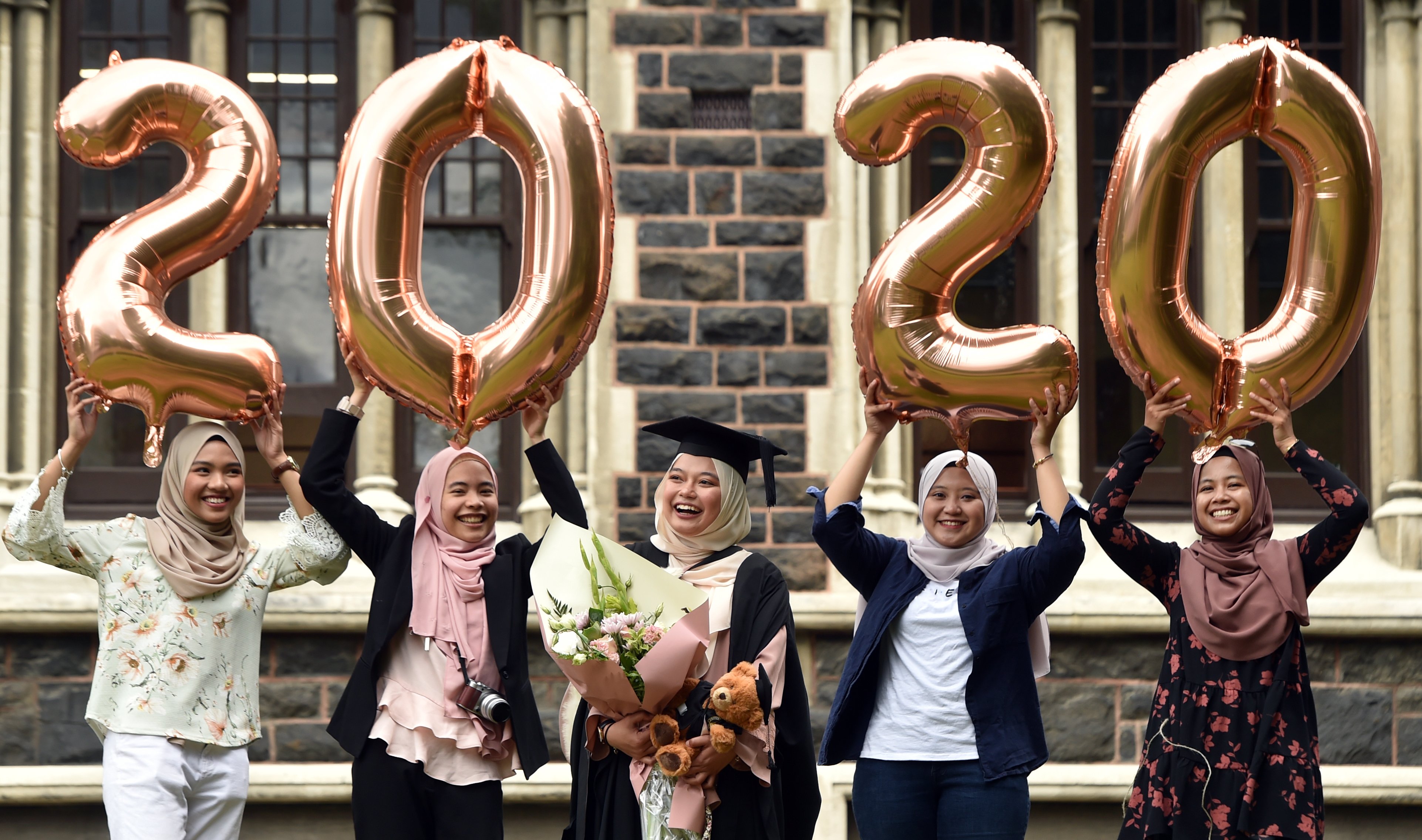 Federation of Graduate Women Otago branch regalia conveners Jules Gross and Andrea Warburton said about 700 people had picked up
their academic dress on Tuesday and yesterday.
That amounted to 90% of those who had expected to graduate in person at yesterday's two ceremonies, postponed for security reasons.
This showed a marked further rise in enthusiasm to celebrate, well up from the August 15 graduation, when 50% of those due to pick up gowns had done so, despite Covid-19 restrictions requiring an earlier postponement.
Dr Gross said demand was similar to a normal graduation because even then, some people did not collect their regalia.
About 10% of people who had planned to graduate in absentia also uplifted regalia, having photos taken with family and friends.
"The students were saying they really loved it," Miss Warburton said.
Vice-chancellor Harlene Hayne said university staff had made an extra effort to make yesterday as special as possible.
Graduates and their families had also made an "uplifting response in the face of unexpected and challenging circumstances", Prof Hayne said.
Otago University Students' Association president Jack Manning said he felt "immense pride" in the resilience shown by students.
Given a difficult year in which there had been "zero [in person] graduations" on campus, some students could be finding the postponements "a bit more troubling" and student support services could help, he said.