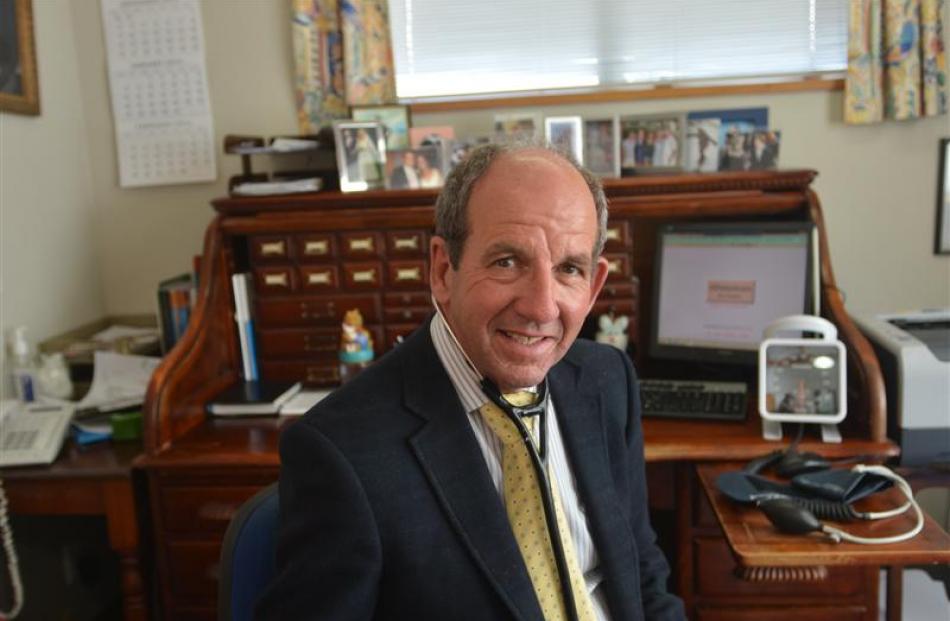 His friendships with patients will be missed by long-serving Dunedin GP Dr Peter Borrie when he retires from general practice today.
The 66-year-old's retirement closes a 116-year chapter of family and Dunedin history. His grandfather, William Borrie, and father, Alex Borrie, served the Dunedin area before him.
''I had one patient who was delivered by my grandfather. My father looked after her, and I saw her pass into the other world.''
She was 103. A GP for 38 years, Dr Borrie has been practising at Roslyn Health Centre since 1989, before which he was in Moray Pl.
The family had a long tie with John McGlashan College. He, and his father before him, were GP for the college's boarders, an association that started in 1950. A highlight of his career was visiting England in 1983 as team doctor for the New Zealand cricket side.
Patients knew more about their health today because of the internet, a trend he supported.
Clinically, steroid inhalers had greatly changed asthmatics' treatment, there was more emphasis on proactive heart care, and a focus on lifestyle factors.
''I'll miss the cheerful camaraderie I have with my patients. I've had some wonderful patients who have become friends.''
In retirement, he and wife Bere would landscape the couple's new house in Wanaka. They would divide their time between there and Doctors Point, in the crib built by Dr William Borrie a century ago.