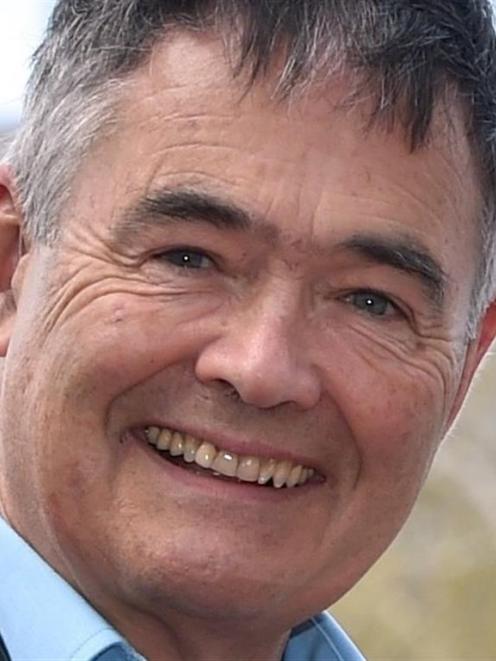 Years of austerity for Dunedin may not be completely in the past, but Mayor Dave Cull says the city is in "a very agreeable position'' as it considers its budget for the next financial year.
The Dunedin City Council yesterday sat to pore over its spending for that period, as it juggles the needs of everyone from homeowners and motorists to the city's literary community.
The better financial environment has already made its mark, with councillors approving a $790,000 investment in economic development.
The pre-draft annual plan sets the scene for public consultation on the budget, then the striking of rates mid-year, and Mr Cull said councillors were facing a different landscape from the past few years.
The council was ahead on all its indicators, with a lower projected rate increase than expected - the starting point this year before additional spending was just 1.5% - and $20 million less debt.
"We are in a much better position this year than I can recall,'' he told the meeting.
He credited council staff with a situation that meant "we've never been in the position to have the choices we have now''.
"Thank you; well done.''
He reminded councillors, however, a 3% maximum rates rise the council had set itself was "a limit, not a target''.
The first day of the pre-draft annual plan meeting, set down for yesterday and today, but with Thursday and Friday set aside if needed, concentrated on economic development, beach erosion and the City of Literature initiative.
Enterprise Dunedin director John Christie faced a lengthy barrage of questions about his plan to increase his department's funding by $790,000 to fund initiatives including the GigCity project, city marketing, and a plan for major events in the city.
Mr Christie told the council there was demand from Auckland and Christchurch for short-stay visits, and activities such as the Cadbury Chocolate Carnival to attract them.
However, there was no budget to run campaigns.
Enterprise Dunedin wanted to attract entrepreneurs to Dunedin, and families with children.
Last week's Dunedin campaign in Auckland, using a lift-out in The New Zealand Herald, was more of a "broad brush'' campaign, relying on partners.
With funding, it would be possible to target groups more specifically.
Deputy mayor Chris Staynes moved the funding be included in the draft plan.
Cr Staynes said it would be good to invest more than the $250,000 budgeted for GigCity, the city's response to a Chorus initiative giving Dunedin cheap ultra-fast broadband.
"We know what we want to do, now we need to get on and do it.''
The next three years were "absolutely essential'' to the project.
An extra $100,000 for a major events plan was a "great opportunity'' to grow the tourism shoulder season.
Cr Staynes said his view was business was either going forward or backward - it was not possible to stand still- and the figures at the moment were going in the right direction.
''It's time to step on the gas pedal and push harder in all these areas.''
However, Cr Hilary Calvert said she would like to vote for something that might bring jobs to the city, but she could not vote for the funding.
She could not see the link between spending and outcome, and because of that, it would not be possible for the public to decide whether the spending was good or bad.
Cr Richard Thomson said he supported the spending at the moment, but might go back on that before final signing off of the budget in June if reports did not clearly show a clear link between the spending and a result.
Cr Andrew Whiley said GigCity should get funding closer to $400,000.
"Our businesses have an advantage no other city has.''
What used to take hours now took five minutes with Giga-speeds, and that was a story that needed to be told to highlight potential for new businesses.
"Let's get the red carpet out and really float it.''
Cr Neville Peat said there had been 2000 full-time equivalent jobs created in the city since a four-year-old economic development strategy began with a target of 10,000 new jobs over 10 years.
While that was good news, the city was still behind in its job creation ambition.
"It's time to invest,'' he said.
The meeting voted to approve the extra spending in the draft budget.
A motion by Cr Whiley to add a further $150,000 to GigCity was lost.