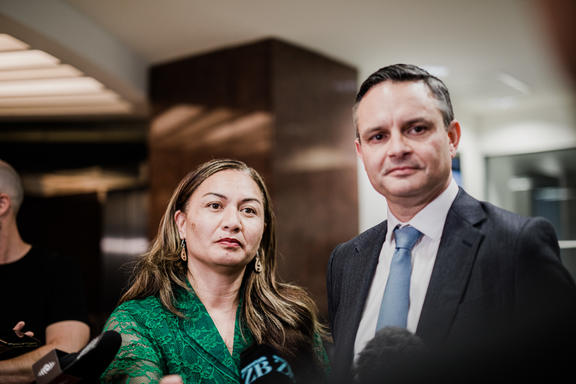 The Dunedin branch of the Green Party is to reconsider its view over the party's disputed co-leadership position.
The party held its annual meeting at the weekend and on Saturday, surprisingly, reopened nominations for the co-leader role previously held by Climate Change Minister James Shaw.
Dunedin branch co-convener Alan Somerville was unable to attend the Saturday session due to a bereavement, but said the branch's view had been decided at a meeting a fortnight earlier.
He would not disclose how its delegates were instructed to vote, but said "a variety of views were expressed, which was good".
Mr Shaw has already said he intends to stand again for the co-leader position.
Auckland Central MP Chloe Swarbrick has decided not to stand for the role, and yesterday list MP Elizabeth Kerekere said she would not be chasing the job either.
Mr Somerville said that once nominations closed the Dunedin branch would review its position.
"In some ways the whole thing doesn't look so good, but on the other hand it is an indication of democracy within the Green movement being well and at work.
"It's probably better to do it now than two months out from the general election ... The Green Party can encompass a wide range of views, and there is certainly a range of styles."
Jack Brazil, the Green candidate for Dunedin at the last general election, was not a voting delegate at the annual meeting.
He said the renomination process was a good-faith undertaking which followed the party constitution and aimed to ensure at least 75% of members supported one or more of the proposed leaders.
"The membership are challenging James over his conservative greenwashing style of leadership that is putting forth false technofix solutions and not challenging the roots of our problems.
"We are asking for leadership that actually puts the economic and climate issues together and really challenges the turtle pace of the Labour Government."
Dunedin Mayor Aaron Hawkins, who is standing again under the Green banner, said he supported Mr Shaw.
"We all know we need to go harder on climate action, but we also know that politics is the art of the possible," he said.
"I share the frustrations of many in the party, including James, that we aren't able to go faster, but the answer isn't scapegoating him, but organising in our communities to build a stronger mandate for change at all levels of government."
Green Dunedin councillor Marie Laufiso also backed Mr Shaw.
"This is not the first time that a percentage of delegates has selected to reopen nominations in preference to Mr Shaw and it probably won't be the last, should Mr Shaw stand again, but that's democracy."