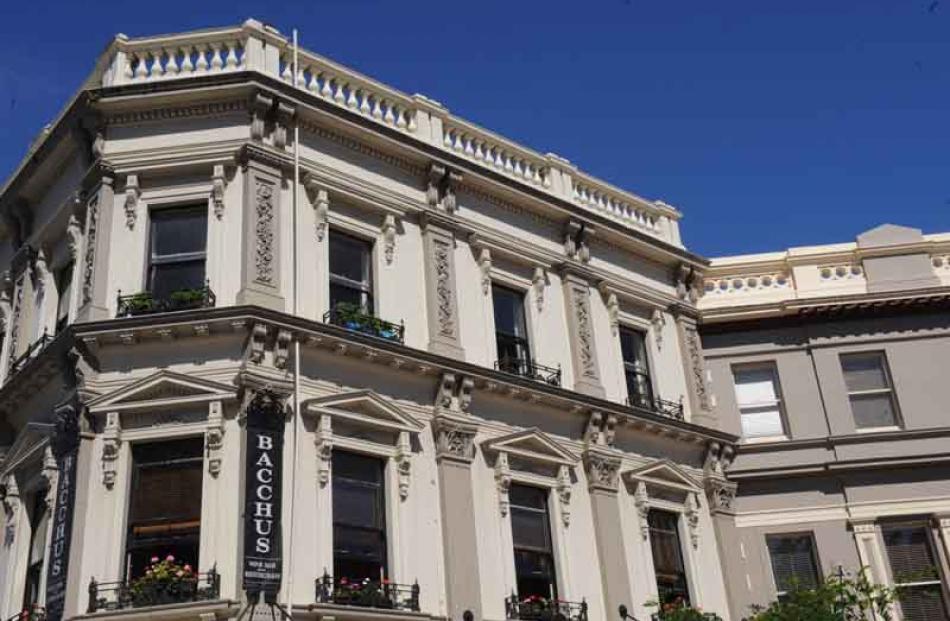 Dunedin's stock of heritage buildings is facing a problem more threatening than the ravages of time and weather - a lack of demand.
Those charged with finding ways to preserve the city's acclaimed architecture say this is a major problem.
Dunedin City Council heritage policy planner Glen Hazelton said the city simply had more buildings than there was demand for.
"There was a boom in the gold-rush days, and those buildings are still standing. Because of low economic growth, they are still there. That is also what threatens them today."
The issue is one of the findings of an Otago Daily Times investigation into the future of the city's past, a past that some say could become a major tourist attraction.
Despite the concerns, the calls for a co-ordinated preservation and adaptive re-use plan have been growing, alongside residents' anger when they see much-loved buildings tagged for demolition.
On January 12 came the near-demise of the Barrons Building, which partially collapsed in Rattray St.
That raised fresh concerns about the city's heritage stock, with insiders saying more buildings in Dunedin's central city are likely to be in a similar state of decay.
During that debate, the term "demolition by neglect" was invoked, describing inaction by owners who allowed them to get into a state in which no consent was required for demolition - because the building either fell over, or was deemed too run down for re-use.
At local government level, with the help of heritage organisations and building owners, the wheels are starting to turn to find ways to deal with the situation.
Today, the ODT begins a four-part series investigating the state of the region's heritage, the challenges faced in preserving it, both the successes and failures so far, and the work of the institutions involved in the issue.
Today, in part one of the series, the ODT talks to Associate Prof Alexander Trapeznik about preserving Dunedin's historic waterfront buildings, and Dunedin writer and historian Peter Entwisle offers some suggestions. The series continues on Monday, Tuesday and Wednesday next week.
• Photos by Stephen Jaquiery; prints available from otagoimages.co.nz.