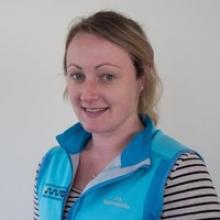 A nationwide sporting event for teachers is being held in Dunedin for the first time.
The New Zealand Teachers' Games will take place in the city from Sunday to Wednesday, coinciding with the first week of the school holidays.
Otago Secondary School Sports Association (Osssa) has the contract to host the event, which is owned by School Sport New Zealand.
More than 150 teachers signed up for the games before registrations closed on Monday.
Osssa events and competitions manager Nicole McLaren said participation numbers were lower than expected, presumably due to the change in Covid-19 restrictions in February which would have been the prime time for people to sign up.
However, there were still plenty of competitors for the 17 activities on offer around the city.
Those activities included traditional sports such as golf, mixed netball and futsal, as well as some more non-traditional ones like dodgeball and clay target shooting.
Speight's and Emerson's brewery tours were also on the timetable.
The more social sports tended to be the most popular, McLaren said.
"It's a really positive thing and, hopefully, if Covid doesn't stick around forever, we will see it reinvigorated again."
As well as being an opportunity for teachers and school staff to have fun with their colleagues, the games also aimed to reinvigorate teachers in sport.
The hope was that by helping teachers re-engage in sport, they would be more willing to help out at school sport.
The games is supported by the Lion Foundation and without it the event would not be possible, McLaren said.
"It's really been a life-saver to have them on board."
It will be the fourth edition of the games, after the first three were held in Mount Maunganui.