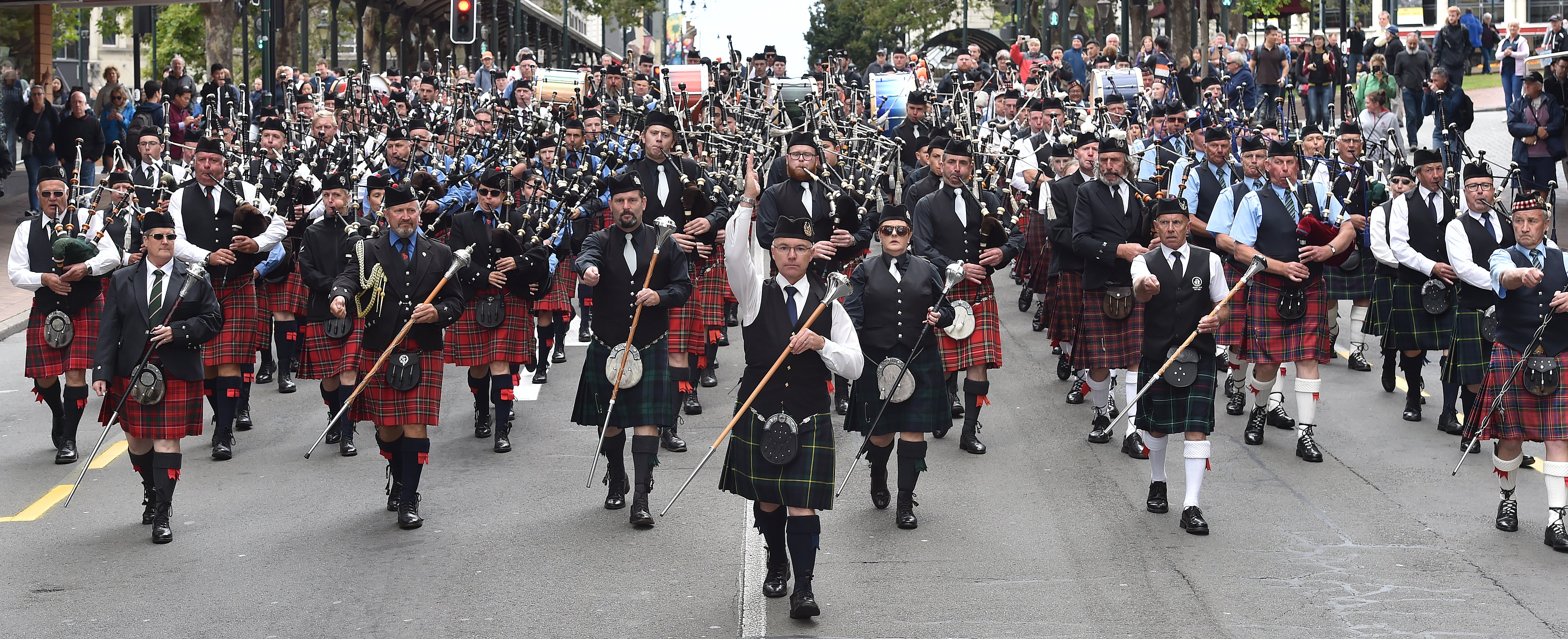 Annual pipe band contests held in Dunedin at the weekend proved successful and were also a big hit with cruise ship visitors in the Octagon on Saturday.
Central Dunedin rang with the skirl of the pipes as pipe bands from throughout the South converged on the city for the annual Octagonal Day activities.
The Otago Centre of the Royal New Zealand Pipe Band Association hosted the event in and near the Octagon on Saturday, and also organised a second day of pipe band competitions, the Otago-Southland Provincial Pipe Band Contest.
The latter event was held at the North Ground yesterday, preceded by further pipe band marching in the central city from 10am.
"It was very successful," Otago centre president Brian Coutts said.
Many people in the crowded Octagon took a close interest in the pipe events, and many of the onlookers were from two cruise ships, Noordam, which carries 1918 passengers, and Golden Princess, with 2624 passengers.
Dr Coutts said cruise ship passengers had taken a great deal of interest.
One ship visitor, of Polish heritage, had told Dr Coutts the events had "made the whole cruise for him", and many other visitors, including from Asia, were also impressed.
The pipe band events had helped lift Dunedin's profile with cruise ship visitors and this would prove "good news for the city".
Pipe band music remained in good heart, with young band members and a record five bands from the ILT City of Invercargill Highland Pipe Band participating, he said.
Invercargill's grade two band was the overall winner from the weekend competitions.
Dunedin i-Site visitor information centre manager Louise van der Vlierd said pipe band events and University of Otago capping parades appealed to all visitors and were "like a bonus" for them.
They boosted the city's reputation.