Euthanasia campaigner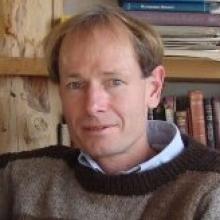 Sean Davison's defence against a charge of attempted murder is that he would never try to murder his mother because he absolutely loved her.
The Crown and the defence have opened their cases in the trial of the euthanasia campaigner, who is accused of attempting to murder his mother, Dunedin woman Dr Patrica Davison (also know as Ferguson) by giving her an overdose of morphine with the intention of killing her.
The terminally ill Dr Davison died at her Dunedin home in October 2006, while her son was caring for her.
In his opening statement to the jury in the trial in the High Court at Dunedin crown solicitor Robin Bates said Davison gave his mother a "morphine cocktail" several hours before she died.
The Crown would produce multiple documents, witnesses and emails in which it said Sean Davison himself repeatedly told friends, family and book publishers how he prepared and administered the morphine to his mother in the hours before her death and that he planned it and clearly intended that it would end her life, he said.
In a brief opening statement Davison's lawyer Roger Laybourne said Davison's defence was simply that he would never attempt to murder his mother, he would never do anything to harm her and would never do anything against the law.
The trial continues with police witnesses this afternoon.