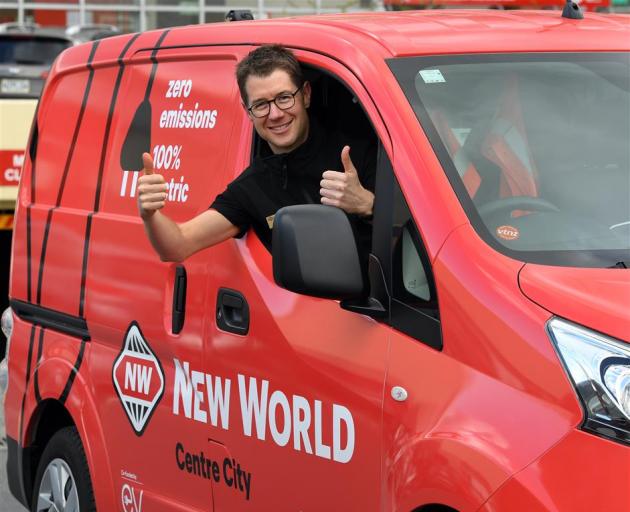 Otago already has one of the highest rates of electric vehicle ownership in the country, and findings of a recent national survey could strengthen Dunedin's leading role in this field.
Emeritus Prof Henrik Moller, of the University of Otago Centre for Sustainability, made that comment yesterday.
Flip the Fleet is a citizen science collaboration of more than 330 electric vehicle (EV) owners who have agreed to share data from their cars each month, in a bid to accelerate New Zealand uptake of electric vehicles.
Prof Moller said most Kiwis would save more than five times the interest on any loan they would have to take out to meet the extra cost of buying an electric vehicle, compared with a conventional petrol-driven car.
It was little wonder that 76% of 213 EV owners polled this month by Flip the Fleet suggested people should buy an EV immediately.
Only 16% suggested waiting another year, and 8% advised people to wait 2-5 years, including to allow the price to fall further.
Otago EV Group chairwoman Pam McKinlay said Dunedin people already had at least 220 EVs, which were also ideal as ``fleet'' vehicles, used by firms to make many short runs around town. If motorists spent about $80 or more on petrol each week, or were taking children to many after-school activities, benefits shown in the survey would clearly apply.
A general purpose electric van, used at Dunedin's Centre City New World for about a month, is among a fleet of electric vans cruising around the country, branded with New World, Pak'NSave and Four Square logos.
This came after Foodstuffs New Zealand was awarded $500,000 by Energy Efficiency and Conservation Authority (EECA) to run a project importing 28 electric vans from the UK.
EECA and Foodstuffs each paid half the costs.
Dunedin's Centre City New World owner Craig Nieper hoped the new van would add to growing awareness of electric vehicles.
The van was contributing to sustainability, and he had also ordered an electric car for his own use, Mr Nieper said.