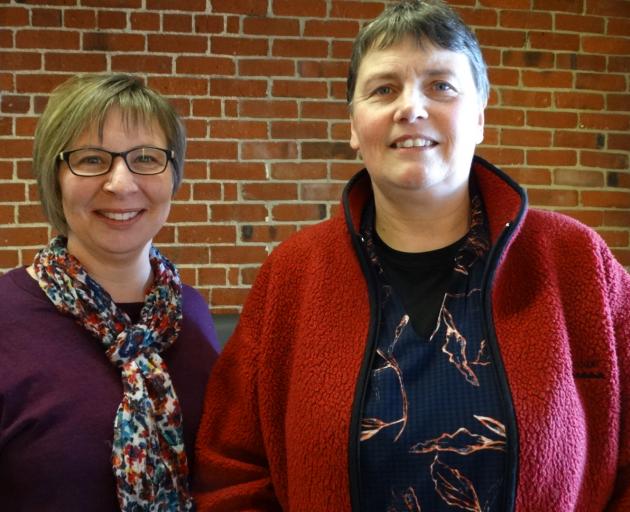 A binge-drinking culture and the fact that half of all pregnancies are unplanned are putting increased risk on unborn children, a social worker has warned.
"Scientific research has shown that the damage is done even with very low levels of drinking - there is no safe level of drinking during pregnancy,'' adoptive parent and social worker Associate Prof Anita Gibbs said.
Dunedin parents and caregivers of children with foetal alcohol spectrum disorder (FASD) are joining forces to help families build strength and resilience.
September is FASD Awareness Month.
With growing understanding of the long-term impact of prenatal alcohol exposure on the brain, Dunedin carers are attending a seven-week course to share knowledge on issues from managing stress to dealing with health professionals.
The sessions have been run with the support of Mirror Counselling and a University of Otago grant.
Prof Gibbs and foster mum and nurse Ann Donkin have helped lead the sessions, and have been impressed by the collective knowledge of families.
"Parenting a child or young person with FASD can require a whole range of strategies to cope with the behaviours that can arise - which are specific to each individual child,'' Prof Gibbs said.
"Having educated themselves around the challenges of FASD, parents are often highly skilled, and are in a unique position to share advice.''
Ms Donkin said, as children with FASD were not "neuro-typical'', normal strategies were often not effective.
"That is why we have been looking at strategies that are tailor-made for our kids,'' she said.
Among the issues often faced by families was the difficulty of getting a diagnosis of FASD, a situation that was improving under the guidance of paediatrician Dr Paul Trani, Prof Gibbs said.
FASD is caused by alcohol passing to the foetus during pregnancy, and can result in lifelong physical, cognitive and behavioural impairments. It is believed to affect up to 4% of the general population.
• The support group meets on the fourth Friday of every month. Email abasd@donkinfamily.com or phone (03) 453-5178.
BRENDA.HARWOOD @thestar.co.nz