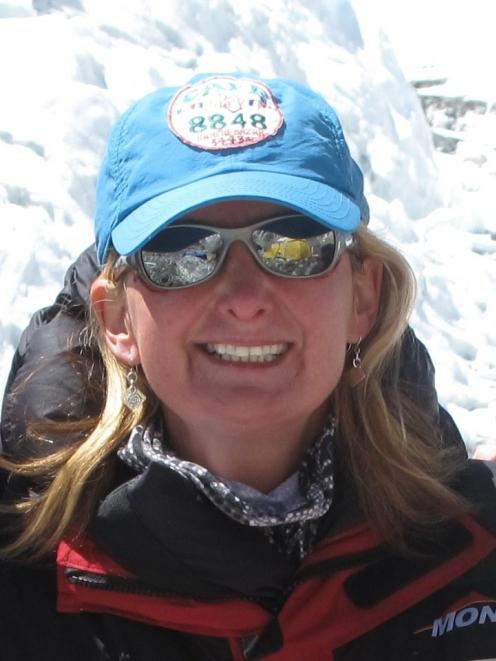 Former University of Otago law student Christine Burke has climbed K2, the world's second-highest mountain, the 14th woman to do so.
On her website, Ms Burke said she made the summit of the 8611m peak, in northern Pakistan, at 2.15pm on Saturday, Islamabad time.
Along with her team of Lakpa Sherpa, Tsering Sherpa and four others, she was yesterday planning to descend from camp four to base camp.
''It was an agonising day, as all climbers got stuck behind the route-setters for six hours ... hence the late time for summits,'' she wrote.
''I nearly froze two times and wanted to descend, but the slow pace impacted everyone.''
K2 is the highest point of the Karakoram Range.
Six more women summited after Ms Burke on Saturday.
Twenty-five climbers made the summit on the day.
Ms Burke (46) has climbed extensively around the world.
She was the first New Zealand woman to complete the ''Seven Summits'' feat - climbing the highest mountains on seven continents, including Mt Everest in May 2011.
Ms Burke said a team member climbed ahead the night before the summit, after route-setters got stuck.
Near the summit, the second-last section had not been fixed with ropes. After waiting an hour, the team roped up and climbed themselves. Ropes were fixed later, she said.