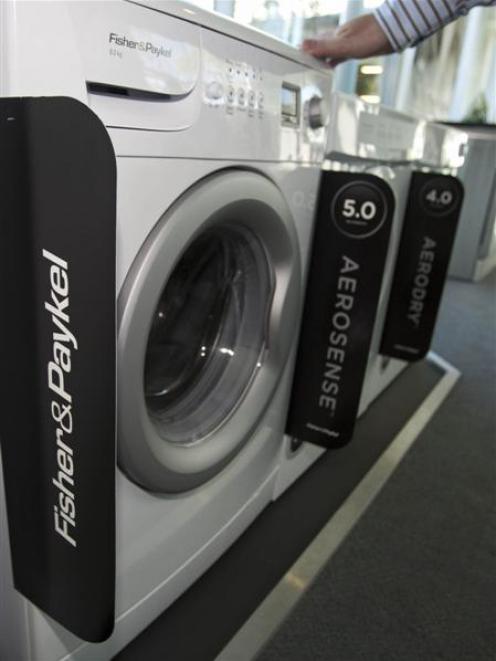 Fisher and Paykel Appliances has committed to taking on more staff in its Dunedin product design centre as part of an expansion plan being driven by Chinese owner Haier, the world's largest appliance manufacturer.
FPA chief executive Stuart Broadhurst told the Otago Daily Times the company planned to hire 100 research and development staff for its Dunedin and Auckland operations, as well as creating more jobs in other parts of the company.
While not able to say how many of the jobs would be created in Dunedin, Mr Broadhurst said the number would be a ''significant share'' of the total.
''This is really good news for Dunedin.''
FPA already employed more than 100 staff in the city.
''This expansion of specialist skills will entrench our company's expertise, enabling us to continue to deliver the world-leading innovation we are known for - with continued emphasis on quality.''
The company would soon release the largest number of new Fisher and Paykel products at any one time in the company's 79-year history, including new refrigeration, cooktops and laundry products, he said.
FPA always had ambitions to become a premium global brand and was working towards that goal when Haier acquired the company last year.
''We were playing around in China and India but now, with a clear vision, we have been asked how fast we can accelerate our plan.''
The Dunedin staff would also be working on developing new technology and products for the overall Haier group, something Mr Broadhurst was enthusiastic about.
He was full of praise for the expertise of Dunedin staff.
''It's about training people. We have a unique environment in Dunedin. We bring in graduates and keep training them. We don't keep all of the people we hire here in New Zealand. Some of them leave for other businesses, but that benefits the whole of the country,'' he said.
Otago Chamber of Commerce president Peter McIntyre said the news was a vote of confidence in the city and what it could offer to a company like Fisher and Paykel.
''When you look at the manufacturing companies around New Zealand which are laying off staff, this really is a boost to our confidence as a city. In Dunedin, we pride ourselves on the development of intellectual property and technology. This is the ideal space Dunedin wants to be in.''
Mr Broadhurst recently returned from China where he finalised, among other things, an agreement for the New Zealand-based production machinery business to undertake some projects to automate production facilities over the next five years.
FPA would also boost its motor design capability and motor production capacity to meet increasing demand from Haier and other third-party customers.