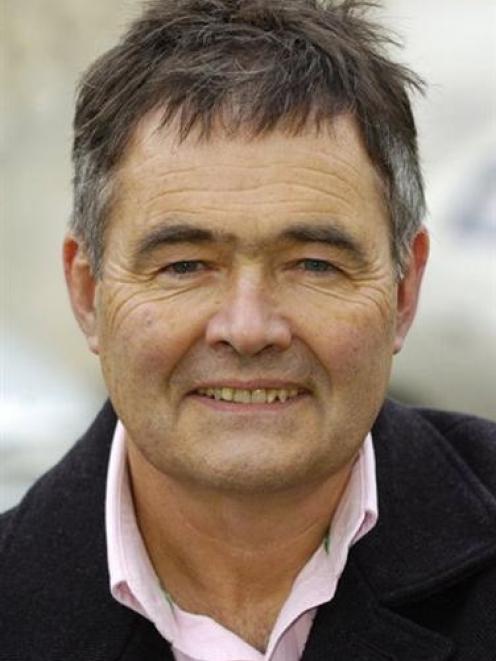 Plans for a free wireless internet network in Dunedin could soon mean people logging on over lattes in the Octagon.
Dunedin city councillors will consider launching the free service covering the Octagon at a meeting of the council's economic development committee later today.
If approved, the proposal would result in a small wireless network providing free internet access covering the Octagon's cafes and bars, the Civic Centre, Municipal Chambers and Dunedin Public Art Gallery.
The scheme - allowing users to connect to the internet via laptops, mobile phones and other electronic devices - would be run initially as a 12-month trial.
If successful, it could be extended to include parts of George, Princes and lower Stuart Sts, and could be replicated in other areas, such as the St Clair esplanade, Middlemarch and Waikouaiti.
Contacted yesterday, Cr Dave Cull - a member of the council's working party on broadband initiatives - said the council could also consider a larger free wireless, or Wi-Fi network, blanketing the University of Otago campus.
He said the idea of a council-sponsored Wi-Fi network had been talked about for several years, but was spurred on more recently by the successful launch of a free Wi-Fi network in Lawrence last year.
"It's a bit of a no-brainer, really. If you have got the opportunity to do it, why wouldn't you?"
Otago Chamber of Commerce chief executive John Christie supported the initiative, saying it would benefit cafes and bars in the Octagon, as well as tourists and residents.
"I think it's a good idea. There's an expectation these days . . . that you do have some free wireless sites around."
The trial network could be established at a cost of $8500, with four wireless repeaters covering the Octagon, council customer services agency manager William Robertson said in a report to be considered at today's committee meeting.
The network would cater for up to 150 simultaneous users, and cost an estimated $700 each month to operate, he said.
External funding could be sought, but Mr Robertson's report recommended the council meet the total cost of the project to maintain control of the network and "benefit from the positive publicity".
It was possible some costs could be recovered through the sale of advertising, he said.
The proposal would bring social and economic benefits and help brand Dunedin as a "technology savvy city".
It would also help support the development of a technology precinct stretching along Princes St from the Octagon, as far as Jetty St, he said.
Issues still to be worked through included access speeds, data limits and any restrictions on sites, he said.
Several Dunedin cafes already offered subscription-based Wi-Fi network access, but it was believed the council's initiative would make Dunedin the first city in New Zealand to have a free Wi-Fi network covering the central city, he said.
Several local authorities have introduced free Wi-Fi networks in libraries, including the Southland and Rotorua district councils and Christchurch and Hamilton city councils.
The Auckland City Council launched a paid central city service earlier this year, following a Parnell business association initiative offering a free service, limited to Parnell Rd, in 2007.
Wellington International Airport also offered free Wi-Fi, as did Christchurch Airport for the first 15 minutes of use.