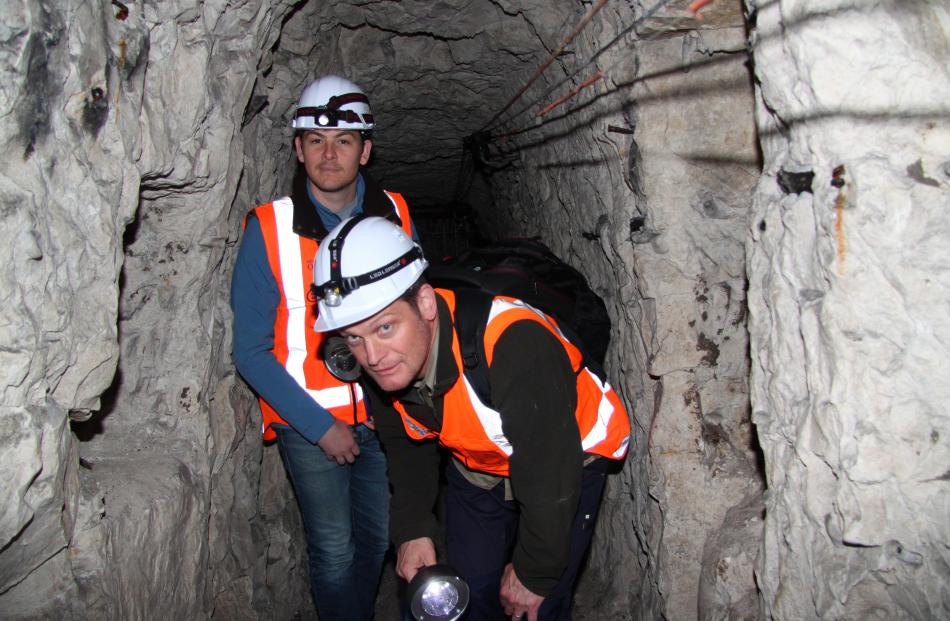 Anyone revisiting once-forgotten tunnels in northern France, dug by New Zealand engineers during World War 1, might be surprised to find names like Dunedin, Bluff, and Christchurch written on the tunnel walls.
Co-principal investigators Dr Pascal Sirguey and Richard Hemi, of the University of Otago School of Surveying, and postgraduate surveying student Chris Page are playing key roles in a university project to survey the tunnels.
The surveying team has gained funding to survey and capture a digital model of the tunnels of Arras.
The computerised resource will eventually enable New Zealanders to examine the tunnel system via computer, looking at the tunnel imagery, including wall markings, from a host of angles, and zooming in on details.
''The little-known and poorly mapped underground system of tunnels of Arras in northern France represents a permanent but unseen memorial to the brave and industrious actions of the men from the New Zealand Engineers Tunnelling Company (NZETC),'' Dr Sirguey said.
The Otago school and the School of Surveying (ESGT) in Le Mans, France, ''joined hands'' to ''survey, document, honour, and preserve for future generations the story and incredible work of the men from the NZETC,'' he said.
Working from November 1916, the New Zealand tunnellers linked existing underground quarries with a 2.3km-long tunnel system, at Ronville, near Arras.
They gave the system a taste of home by naming the main quarries after New Zealand towns, from Russell in the north to Dunedin and Bluff in the south.
This survey project has been made possible with funding and other support from many organisations, including the Lottery World War One Commemorations, Environment and Heritage Committee, and the New Zealand-France Friendship Fund, Trimble, and the City of Arras.
Dr Sirguey and fellow researchers will give a public talk about the project at an Alliance Francaise gathering at 15 Bond St, Dunedin, at 6.30pm today.
Mr Hemi, a professional practice fellow in surveying, was ''thrilled'' with the progress made with the project, and said several graduates from the former Otago School of Mines, had been in the tunnelling company.
Mr Hemi had suggested the project, and Dr Sirguey, a French-born senior lecturer helped advance it.