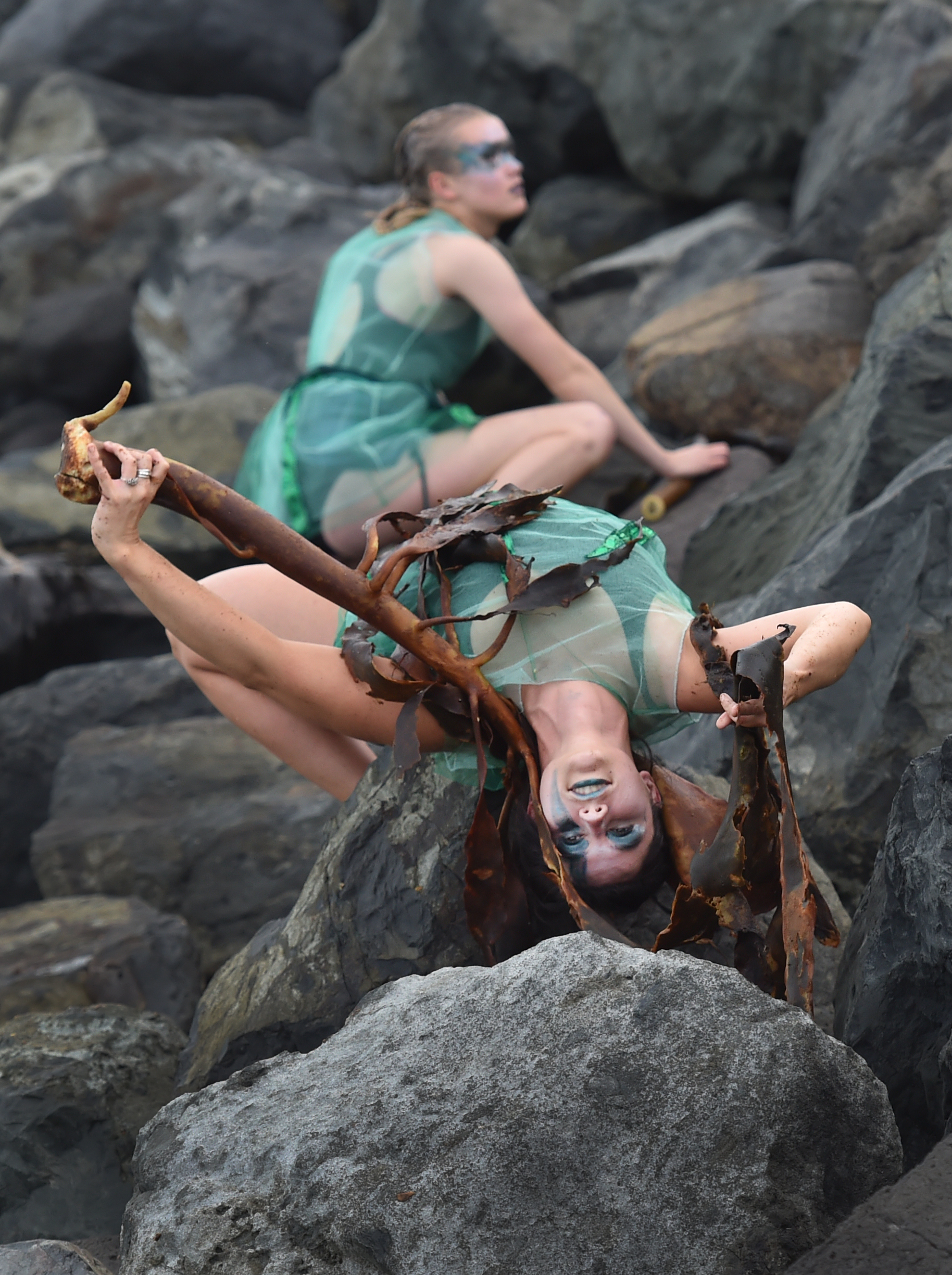 Performers Victoria Bernard (26, front) and Fern Stoddart (16) provide a mesmerising entrance to Fringe show Elemental on the rocks outside the St Clair Hot Salt Water Pool in Dunedin last night.
The team that produced last year's Circus Alice created a production which used movement and music to tell the story of a Maori creation myth, using the outdoor swimming facility as the stage.
The show will run at the St Clair venue until Sunday, starting at 7.30pm.
Read our review of the show here