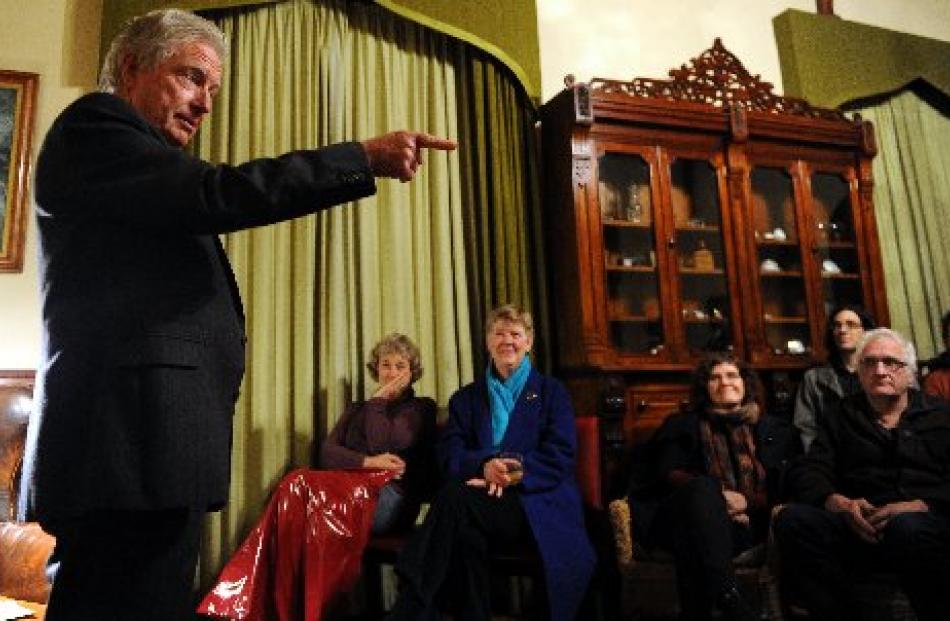 A dark and stormy night complete with eerie blanket of fog provided the perfect atmosphere for a string of ghostly tales at Larnach Castle last night.
A sellout crowd of 50 people made their way to the castle on Otago Peninsula for an evening of Victorian ghost stories, read by Dunedin-based presenter and actor Peter Hayden, followed by a candlelit castle tour and supper.
And what better place to hold the reading than inside the castle's music room, where, exactly one month ago to the day, two tourists said they had been "pushed" by a unseen spectre.
The mood was also enriched by the earlier high-profile "sighting" of a ghost known as the Grey Lady at Dunedin's Cumberland College, which had left some residents terrified and made media headlines in May.
Mr Hayden said last night's audience was likely to include both true believers in the supernatural and those more keen on simply seeing the castle at night.
He was "certainly not a sceptic", despite never having witnessed anything he would call a ghost. "I would never dismiss what could happen in an alternative realm."
It was the second year in a row the evening of storytelling had been staged at the castle to mark winter's shortest day.
Larnach Castle marketing manager Deborah Price said last night's crowd was larger than last year's crowd of about 34 people.
That could perhaps have been due in part to recent ghostly publicity, Mrs Price agreed.
Asked if she was a believer, Mrs Price paused before responding: "I want to be.
"Too many unusual things have happened to me."