A survivor of the Christchurch mosque shooting says it felt good to have completed a marathon 350km journey for peace from Dunedin to Christchurch on the third anniversary of the terror attack that wounded him.
Temel Atacocugu said it was an amazing feeling to complete his journey.
He arrived at Christchurch's Al Noor Mosque at 1.40pm, the same time a terrorist opened fire three years ago.
Mr Atacocugu was shot nine times in the attack.
It was an emotionally loaded arrival and he said he was nervous about the last few hundred metres.
He was greeted by supporters, including many children.
Although it was a gruelling task, he believed his effort had helped to spread peace throughout the country.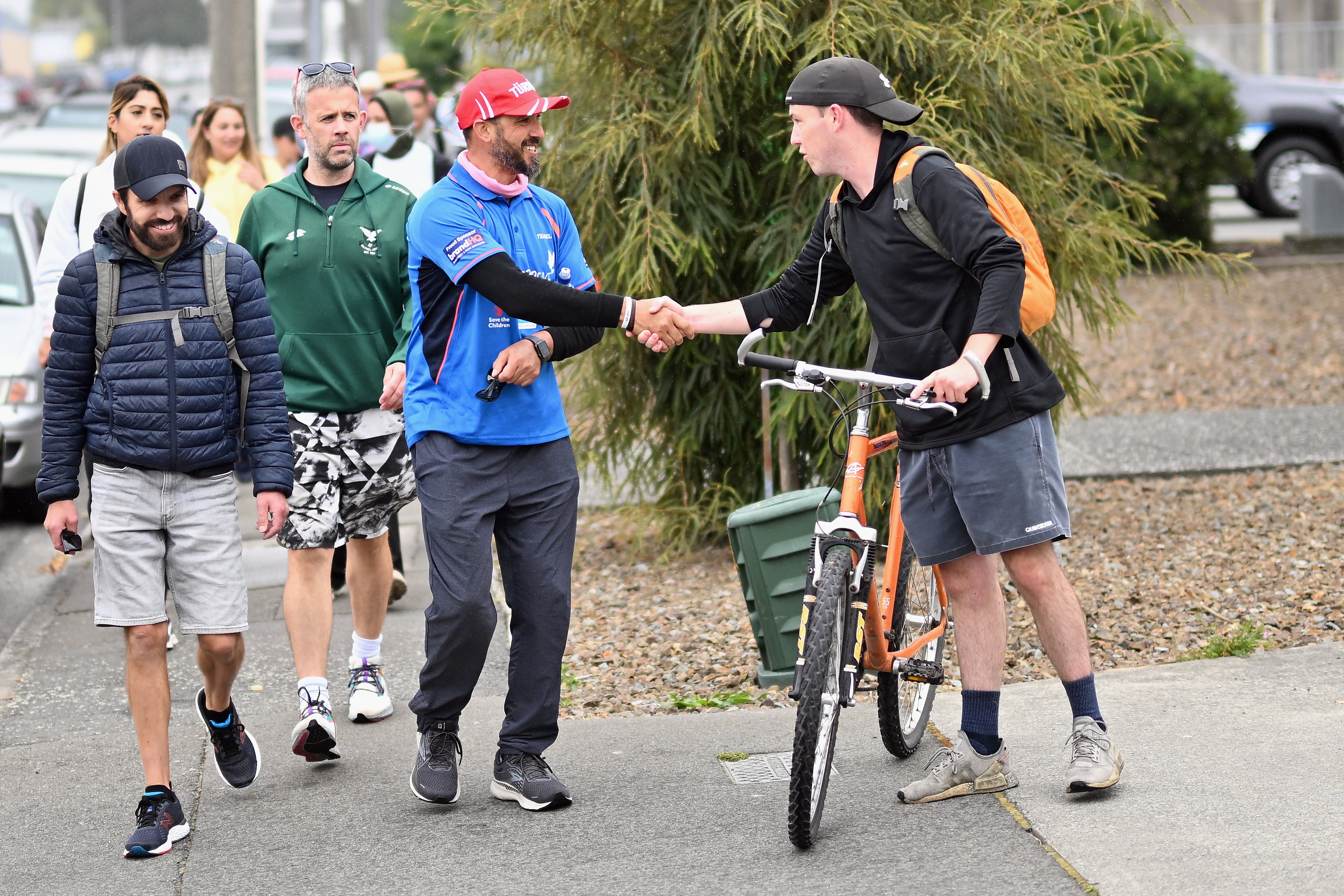 His journey began at the Octagon on March 1 and involved a stay in Timaru Hospital for blood poisoning, after which he undertook part of his journey by bicycle to make up for lost time.
Mr Atacocugu was surprised by the amount of support he received, with different people joining him to walk, cycle, and stop for coffee along the way.
"I know now there are lots of good people out there, and they are supporting my efforts and my call for peace and they responded very good and really positive."
He had expected to receive abuse and was initially worried about his security.
But the experience has changed his perception.
"I feel safe after three years."
He was proud to be a New Zealander and of the support his journey had gathered.
Mr Atacocugu has raised more than $60,000 for children and youth charities throughout his journey, including the Gumboot Friday fund, Save the Children, and the Child Cancer Foundation.
Inspiring peace for future generations was a big motivator for him.
The journey left him tired and he joked he was looking forward to getting into bed and sleeping all next week.
Ultimately he believed his sacrifices were worth it for the sake of peace.
"When I feel aching or hurt it doesn't matter, it's worth what I'm doing for the future," he said.
Otago Muslim Association chairman Dr Mohammed Rizwan hailed Mr Atacocugu for his efforts in promoting peace.
Across the world Muslims had been labelled as terrorists and it meant a lot to the local community that Mr Atacocugu was out there representing them, Dr Rizwan said.