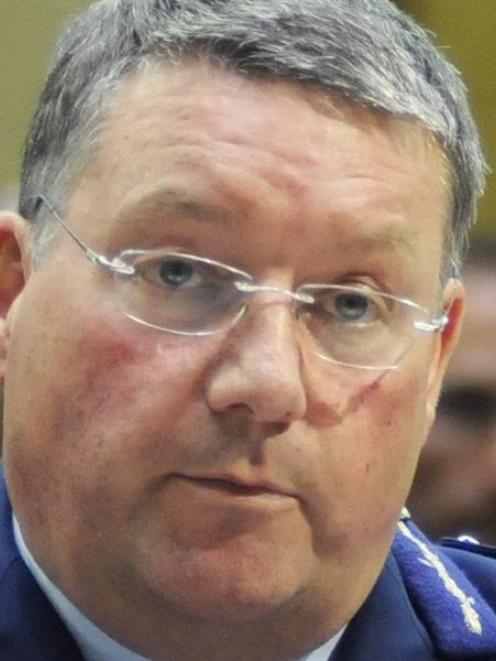 A former New Zealand chief police officer is now a top adviser to the Government on intelligence and security.
Howard Broad, a 35-year police veteran who started his career in Dunedin and ended it as police commissioner, now holds the role of deputy chief executive security and intelligence in the Department of the Prime Minister and Cabinet (DPMC).
''It's one person providing national security co-ordination,'' he said last night.
Since his retirement as commissioner in 2010, he had been doing voluntary and consulting work.
It was during a teaching stint with the security sector he heard of a new role being created in the DPMC, which oversees national security and civil defence.
''Slipping into this was such an interesting challenge and fairly attractive.''
Mr Broad, who was born and educated in Dunedin and spent his first 10 years as a policeman in the city, started the new job in January.
He reports to DPMC's chief executive, Andrew Kibblewhite, who in turn reports to the Prime Minister.
Mr Broad is responsible for the DPMC's intelligence roles, including the National Assessments Bureau, Security and Risk Group, Intelligence Co-ordination Group and National Cyber Policy Office.
The aim of the role was to aid co-ordination of the country's intelligence agencies, he said.
''It is a co-ordination and machinery-of-government organisational role.''
There also needed to be co-ordination of the response to the risks New Zealand faced from natural disasters and situations such as pandemics.
''There is a heightened expectation that these situations will be handled well and this sort of planning and co-ordination function is quite critical.''