Former health minister Jonathan Coleman has called Pete Hodgson's appointment to the Dunedin Hospital rebuild a "serious error", and has claimed the former Cabinet minister is unable to make tough decisions because he is local and in thrall to the Labour Party.
Health Minister David Clark sacked Southern Partnership Group chairman Andrew Blair this week and appointed Mr Hodgson.
"[Mr Hodgson's] probably got preconceived ideas and would be very susceptible to local pressure.
"Unfortunately, I think this project now is going to be bogged down by parochial interests and very much a Labour Party political overlay," Dr Coleman said.
As an outsider, Hawke's Bay consultant Mr Blair had the necessary detachment to make "tough decisions" about the new hospital.
"This turns this immediately from someone that's best for the southern community to something that's best for the Labour Party," Dr Coleman said.
Dr Clark and Mr Hodgson dismissed Dr Coleman's criticism.
"I make no apologies for reinvigorating the Dunedin Hospital project that has languished for too long under the previous National minister.
"The public will judge Dr Coleman for his previous failures and see his comments for what they are," Dr Clark said.
Mr Hodgson, who said he would take "great joy" proving Dr Coleman wrong, was "delighted" with his new job.
"I'm thrilled. It's a beaut challenge, it's my city and someone wants to put a nice big hospital there and that is an incredible opportunity."
Mr Hodgson was more sanguine about previous delays than Dr Clark, saying they reflected the scale of moving to a full hospital rebuild.
"I'm going to leave the political stuff to David," he said when asked about the apparent difference in their views.
He expressed confidence in the Ministry of Health as project manager but said he would be keeping people "on their mettle".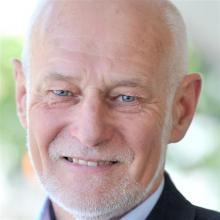 "I think you will find us reasonably engaged and activist and see the beginning of the hospital by the time of the next election."
The senior doctors' union welcomed the removal of Mr Blair but urged Dr Clark to consider changing the partnership group model introduced by the previous government.
"It's a sensible move to stand down Andrew Blair, who has limited knowledge of the wider Southern DHB region's hospital needs.
"His hospital experience is limited to much smaller and less complex private hospitals," union executive director Ian Powell said.
"Dr Clark also needs to go a step further by changing the role of the partnership group by ensuring that Southern DHB is in the driving seat of the Dunedin Hospital rebuild and not controlled by this group," Mr Powell said.
Dr Clark also removed Auckland consultant Tony Lanigan, replacing him with University of Otago chief operating officer Stephen Willis.