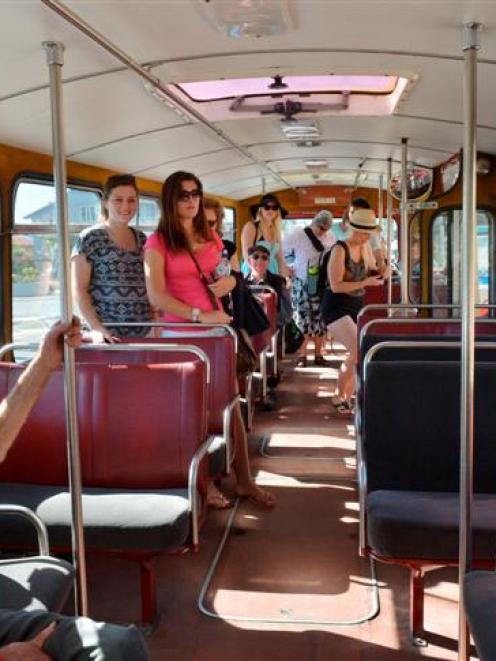 Otago Heritage Bus Society organisers are ''absolutely delighted'' with the response from Dunedin passengers to a service the society offered, using two restored buses, on the Good Friday public holiday.
Over the past two years, the society has provided a bus to transport passengers on some public holidays when the usual public bus service has not been running.
The society was back in action again yesterday, but this year has also expanded the service by making a second bus available, a restored Leyland Leopard from the mid-1970s.
This meant passengers for a single trip gold coin donation could ride not only on the previously serviced St Clair to Normanby route, but also a large loop from St Kilda to Halfway Bush, Brockville and return.
The society's ''Suburban Rumbler'' buses will also be running tomorrow, on the Easter Sunday public holiday.
More than 200 passengers rode the buses yesterday. The service is provided by volunteering professional bus drivers and by some society members.