The University of Otago is set to reveal its plans for job cuts to anxious staff next week, amid fears hundreds will face the axe.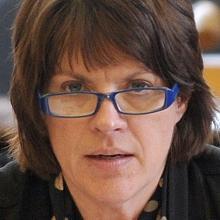 In an email obtained by the Otago Daily Times, vice-chancellor Prof Harlene Hayne invited all staff to a meeting on Friday next week where she will reveal the university's plans for a shake-up of the way general staff operate.
The meeting, which is being live-streamed to campuses around New Zealand, comes amid high anxiety as rumours suggest about 300 jobs will be cut.
A university spokeswoman told the ODT staff would learn more about the university's plans and how it would consult on them.
She did not answer a question about whether staff would be told how many jobs were to be cut. ''Staff will learn details of the business case and be provided with access to a copy after the presentation.''
The meeting comes after a steering group formed by the university and chaired by Prof Hayne had finished considering its options.
The university began reviewing the way its general staff operated in mid-2015.
The review, called the ''support services review'', is expected to result in more services being shared across the whole institution rather than replicated in separate departments.
Tertiary Education Union organiser Shaun Scott said last month there would likely be continued uncertainty after staff were updated about the university's plans.
While they might be given a clearer picture of overall job cuts, individual staff members would probably remain in the dark about whether their jobs would be affected until as late as next year, Mr Scott said.
He said yesterday staff were hopeful they would receive ''a lot more information'' at the meeting than had previously been forthcoming from the university.
Anxiety and stress remained at high levels ahead of the meeting, he said.