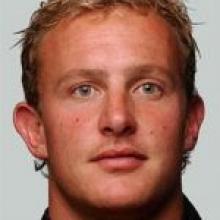 Rather than spinning a rugby ball out wide to all four corners in Super Rugby matches, Ben Hurst is now spinning a web of early childhood education centres around New Zealand.
The former Crusaders and Highlanders halfback is the managing-director of one of the country's fastest growing chains of facilities for preschool education - Little Wonders Childcare - and work has just begun on Dunedin's second Little Wonders centre.
Mr Hurst (32) already has facilities in Dunedin (St Kilda), Auckland, Oamaru and Cromwell, and is due to open new facilities in Timaru in May, Wellington in October, and another in Auckland in January next year.
It is obvious the majority of the Little Wonders facilities are in the southern region. That was not accidental, he said.
"Start with what you know. It's easier to make a start in an area that you know because you understand the communities involved, and geographically you know a good spot for a centre.
"It was when I was in Christchurch that I saw an opportunity to create top-class child care centres in small towns, like they have in bigger cities.
"There's demand for top-class facilities in smaller towns."
Mr Hurst said he was learning from his experiences building in the South and applying it to construction in areas further away from his former home town of Papakaio.
While early childhood education facilities may seem an odd direction to step into for a former professional sportsman and the son of former All Black Ian Hurst, it is not such a long shot when you consider his parents own and run aged-care facilities in Dunedin, Wellington and Hawkes Bay.
Earth and drainage works have just begun on Mr Hurst's second 100-child Dunedin facility in Taieri Rd, which is to open early next year.