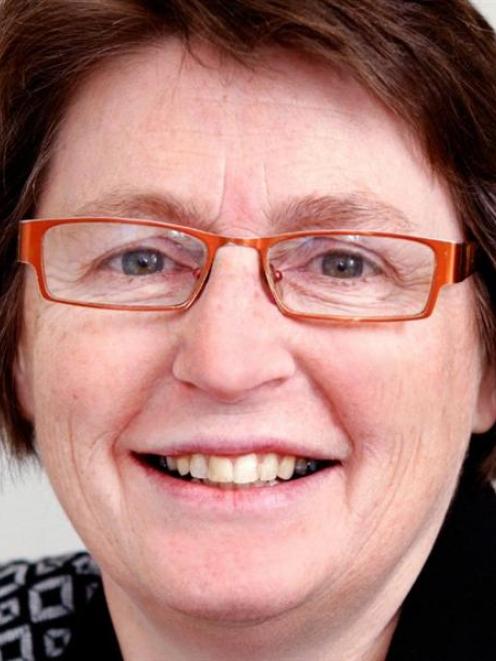 For the first time, Dunedin City Council funding for the iD Dunedin Fashion Week is set to hit six figures.
The council has allocated $100,000 for next year's event, but has made sure organisers will get help to attract sponsorship so they are not so dependent on a local authority with its own financial restraints.
And the money approved from the council's contestable events fund was only two-thirds of the $150,000 the organisation asked for.
The council yesterday released its funding for the 2014-15 year.
The iD Dunedin Fashion Week was the major benefactor, receiving $10,000 more than last year, and $20,000 more than in 2012-13.
Events assessment subcommittee chairwoman Cr Kate Wilson said the extra funding was for the iD International Emerging Designer Awards, which were considered an important aspect of the week.
''Everyone loves the event,'' Cr Wilson said.
But it was a problem the week had become ''so dependent on the purse of the council'', which was itself in straitened economic circumstances.
The council wanted to make sure it was not the only major sponsor and had called for a new board member - a joint appointment by the board and the council - to be appointed to provide assistance in finding sponsorship.
''We all know they've tried very hard - maybe that's a Dunedin issue,'' Cr Wilson said.
But economic development committee chairman Cr Chris Staynes and council staff would consider who might be added to the board to assist.
The level of funding was subject to the satisfactory outcome of the appointment.
An estimated $2 million was spent on retail, hospitality, transport and accommodation in Dunedin during last year's event, although that excluded transport to and from the city and additional benefits for the wider Otago region.
Media coverage and associated international exposure for Dunedin was estimated to be worth more than $6 million.iD committee member Cherry Lucas said she was ''very, very excited'' by the funding.
''Obviously, it gives us security of funding going forward,'' she said.
''We can start planning for 2015 - that's fabulous.''
On the joint appointment to the board to help with sponsorship, she said: ''If somebody can do that, that's obviously a good thing.''
Ms Lucas said the emerging designer awards were ''where the real future for the event'' was.
They attracted plenty of media coverage, something that was important for the event.
Planning was already under way for next year, with dates being discussed and sponsors contacted.
The NZ International Science Festival was allocated $5000 less than last year, but director Chris Green said he was ''rapt'' with that.
''We're so grateful to get that support.''
Mr Green said 105 of the 120 events at the festival were free, and the event funding helped make that happen.
The council allocated $380,000 of funding in total. Fourteen events applied and nine were successful.
---
The figures
Dunedin City Council event funding 2014-15. -
Dunedin Fringe Festival:                                       $40,000
Dunedin Midwinter Carnival:                                $25,000
Dunedin Writers and Readers Festival:                $20,000
Dundead:                                                                $15,000
International Festival of Historic Motoring:          $10,000
iD Dunedin Fashion Week:                                    $100,000
Otago Rally:                                                           $35,000
The Otago Festival of the Arts:                             $70,000
NZ International Science Festival:                       $65,000
---