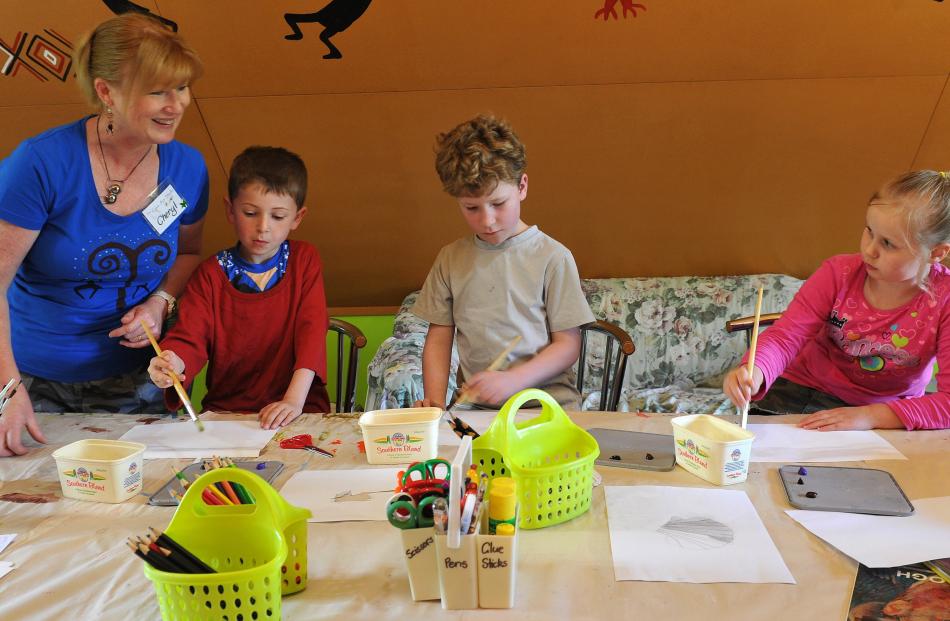 Hundreds of people from the Taieri can credit their love and appreciation of art to Beverley Kay.
During the 1970s and 1980s, she taught school pupils and adults alike how to express their creative sides by sketching and painting.
And now, more than two decades after she stopped teaching art, her daughter, Cheryl Pearson, has taken up the mantle.
Ms Pearson said she had come from a career in primary school teaching, but left her job in April last year when she began to get frustrated that she wasn't getting time for her own creative needs.
''I wanted to take a break and explore my own artistic talents.
''I extended my art skill by getting private art lessons, and then I was asked by a parent at my old school to do an art class.''
Ms Pearson converted the upstairs part of her East Taieri garage into an art teaching space, now known as The Cave Art Studio.
While Mrs Kay had classes of up to 40 children at once, Ms Pearson said she started conservatively with five, and her classes were building with time.
She spent much of the summer holidays providing an art programme for children in Mosgiel.
Looking back on her life, Ms Pearson conceded it was inevitable she would end up teaching art.
She grew up surrounded by art, and her mother taught her many of the tricks of the trade.
''It was something I always had access to - all the art supplies.
''And I was quite good at it. You don't realise your ability sometimes until you look back.
''Teaching art was never a career aspiration for me, but it was inevitable I would end up here.''
She said leaving her primary school teaching job was probably the best thing she could have done for herself and her career.
''It's wonderful. I'm enjoying it immensely.''