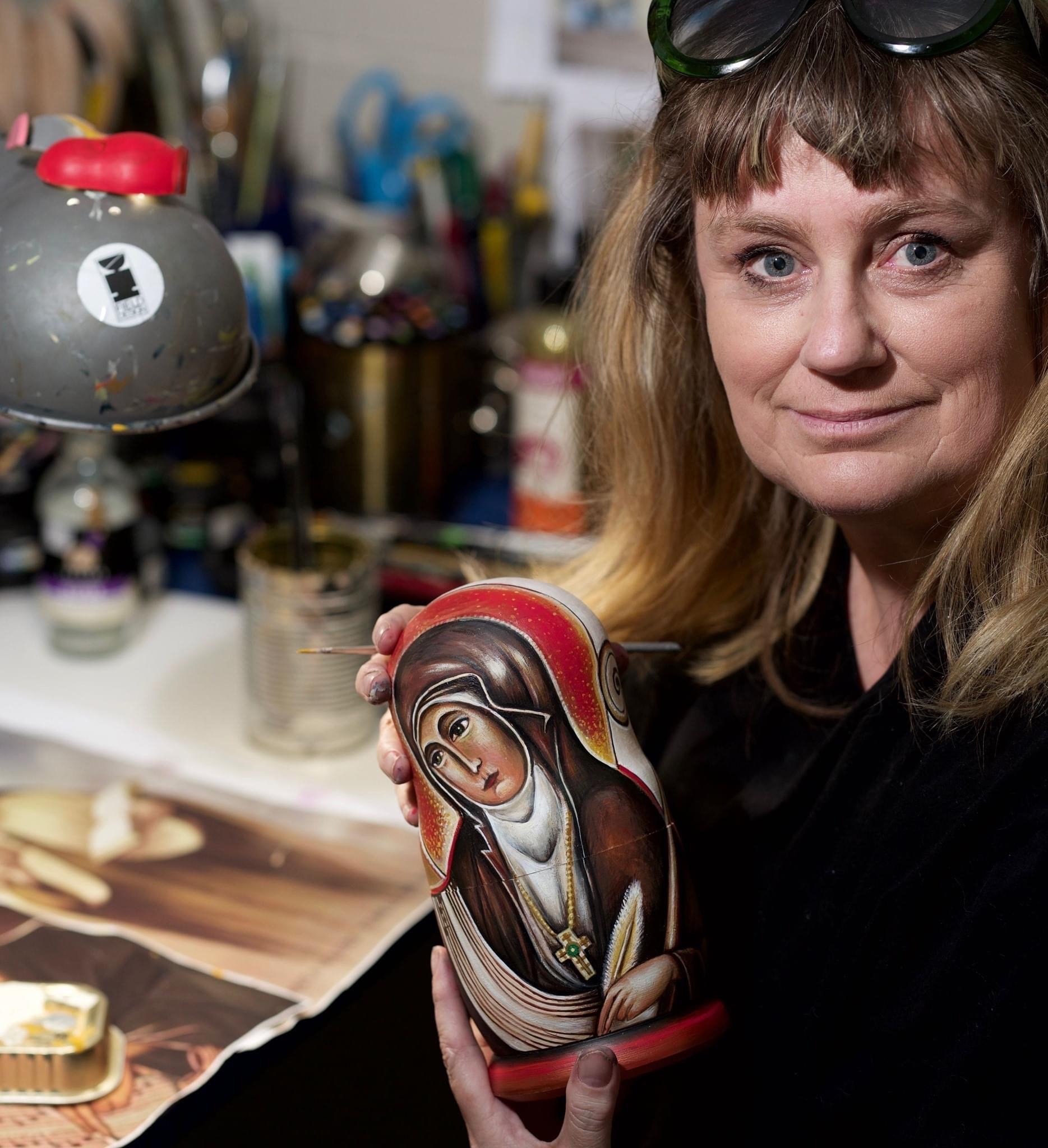 A Dunedin artist has painted portraits of influential women on Russian nesting dolls, soon to be auctioned for charity.
Kezia Field has spent months painting about 12 portraits on the nesting dolls of women including Malala Yousafzai, Princess Diana, Jane Goodall and Jean Batten.
From next week, an image of a nesting doll would be uploaded to Facebook every two weeks where a silent auction titled Women Empowering Women would sell the doll to the highest bidder.
Some of the proceeds would go to Women's Refuge.
Ms Field said she began painting nesting dolls three years ago after seeing the idea on photo-sharing website Pinterest.
"People love it because it's tactile. I treat them like a blank canvas so you can do anything on them."
She had recently begun painting women who inspired her, and decided an online auction with proceeds going to Women's Refuge was fitting.
Prime Minister Jacinda Ardern had signed her portrait on one of the dolls, Ms Field said.
"I went down to see her at the university... she loved them, she said, 'Do you want me to sign them?"'
It took about a week to paint each doll and she had grown to love the activity.
"It's quite therapeutic, really ... I get a real sense of satisfaction seeing them."
Last year, she illustrated a book based on a letter her husband wrote to her before he died by suicide.