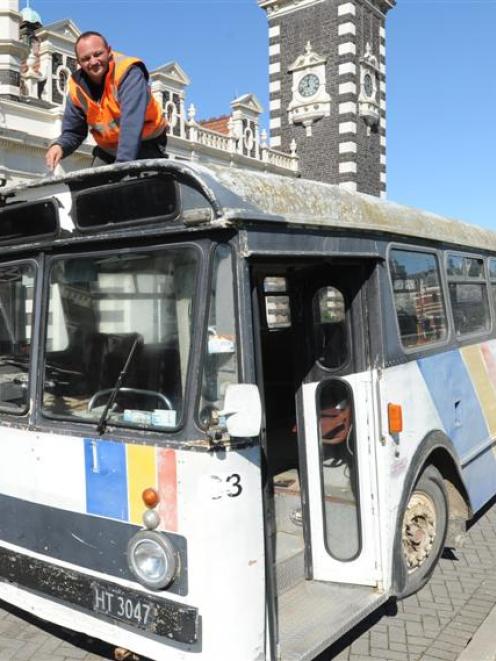 Otago Heritage Bus Society volunteer Jamie Hellyer surveys the latest addition to the group's fleet, a 1976 Dunedin Corporation Transport bus, built in Dunedin by Emslie Bros. After almost 10 years of collecting lichen in a paddock near Ashburton, the Leyland Leopard has returned south, bringing the society's fleet to three.
Society members drove the bus from Ashburton to Dunedin earlier this week.
Society deputy chairman Peter Dowden said the bus would be repainted, returning it to its original "peaches and custard" colour scheme.
It was hoped the bus would be ready for the society's Christmas Day bus service, which took passengers between St Clair and Normanby.