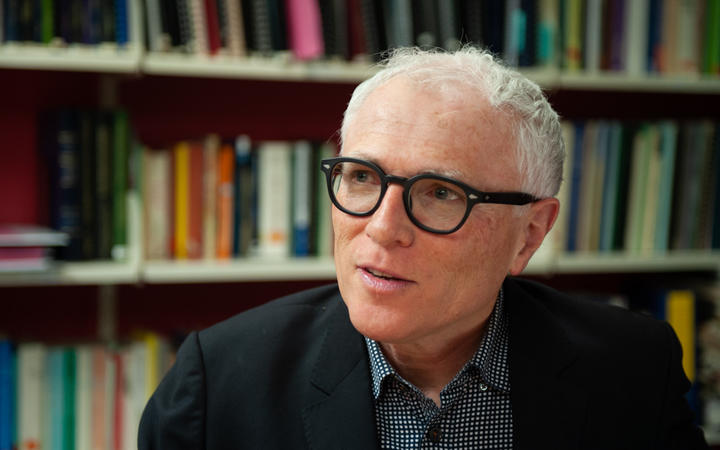 The Ministry of Health has received reports of border workers refusing Covid-19 vaccines which a University of Otago academic says should result in them being taken off the front line.
A ministry spokeswoman said despite the strong uptake of vaccinations among border and MIQ workers, there had been "anecdotal reports" of some workers refusing to be vaccinated.
The ministry would not be able to determine who had chosen not to be vaccinated until the roll-out was completed.
"We expect the majority of the MIQ and border workers will have received their first dose of the Pfizer vaccine by the end of next week," she said.
The national roll-out of vaccines for frontline workers started last month.
The vaccination of staff at Port Chalmers and South Port began earlier this week.
University of Otago epidemiology professor Michael Baker said being vaccinated should be a requirement for new employees, and workers refusing a vaccine should be redeployed elsewhere.
"There are many other jobs you can do that don't involve a risk for you and your family and for the New Zealand public by not being vaccinated."
Prof Baker said the vaccine roll-out would already be reducing the chances of further out-breaks and prioritising border staff was the right move.
The ministry said it was likely some of the border workers who had been vaccinated already had some protection from the virus, and were already making a "small but important" contribution to protecting New Zealand.
The spokeswoman said employers would need to consider the implications where workers have chosen not to take the vaccine, were unable to be vaccinated due to medical reasons, or were unwilling to share their vaccination status with their employer.
Covid Response Minister Chris Hipkins yesterday said more than 9000 people had received the Covid-19 vaccine.
A new report to the Counties Manukau District Health Board showed it had been grappling with the potential legal and ethical ramifications of dealing with staff who refused Covid-19 vaccination.
According to the minutes from a committee meeting last month, board member Garry Boles asked what the legal ramifications were for staff who declined Covid-19 vaccination.
Fellow board member Elizabeth Jeffs said a group representing the human resources divisions of the country's health boards was seeking a legal opinion on the ability of DHBs to require staff to be vaccinated.
Association of Salaried Medical Specialists executive director Sarah Dalton said the organisation, which represents many of the doctors working in the country's hospitals, did not support compulsory vaccination of its members.
"While we fully support the roll-out of the vaccine ... we don't think employers should dictate whether people should receive it," Ms Dalton said.
New Zealand Nurses Organisation industrial services manager Glenda Alexander said it was not uncommon for nurses to be required to get certain vaccinations.
"But the idea that the DHB would want to force anyone to undergo a medical procedure is a bit out there.
"It would be better if people did it of their own volition."
Last month it was reported all new employees working for retirement village and aged-care provider Arvida Group would need to consent to vaccination against Covid-19, and the flu.
Chief operating officer Jeremy Nicoll said the new requirement was being introduced to protect its 5000 residents, who are considered some of the country's most vulnerable.
Dundas Street Employment Lawyers, managing partner Susan Hornsby-Geluk said stories of employers introducing "no jab, no work" policies were already surfacing in the UK.
She said similar policies were likely to become an issue in New Zealand as vaccines became available.
Wellington lawyer Chris Scarrott, a senior partner with employment specialists Cullen Law, said the biggest hurdle for employers is the Human Rights Act which would prevent discrimination against someone refusing the vaccination on ethical or religious grounds.
There were no new community cases of Covid-19 yesterday.
- By Wyatt Ryder, Additional reporting The New Zealand Herald