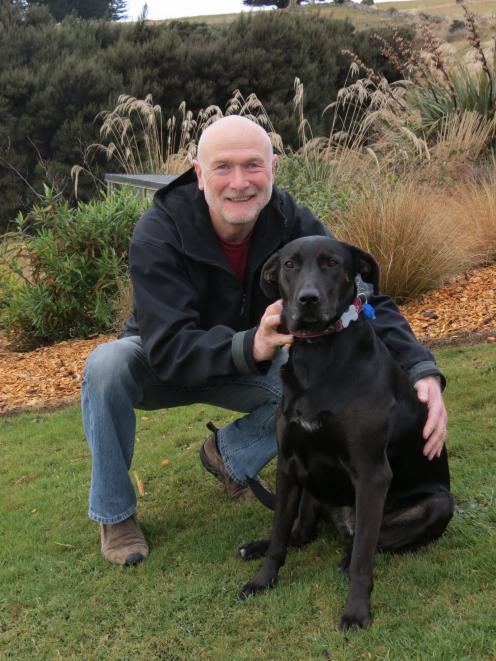 Five weeks after disappearing in the wake of a car crash, Dunedin man Andy Cunningham's dog Meg has been found alive.
Meg, who Mr Cunningham credits with helping him to recover from paralysis, is now recovering in the Wildlife Hospital.
"It's just incredible, we never believed we would see her again,'' Mr Cunningham said today.
Meg has a dislocated or broken right leg, a dislocated or broken toe in her left leg, and is badly dehydrated - but has somehow survived weeks in the outdoors.
"She's been living like this for five weeks, almost unable to walk properly. It's truly remarkable,'' Mr Cunningham said.
Meg was found around lunchtime today by farmer Raewyn Waller in a remote valley of her Purakaunui property, about 800m from the spot where the car Meg was travelling in rolled and crashed on January 31.
A large search had failed to find Meg, and her owners had feared the worst.
"It just goes to show you should never give up hope,'' Mr Cunningham said.