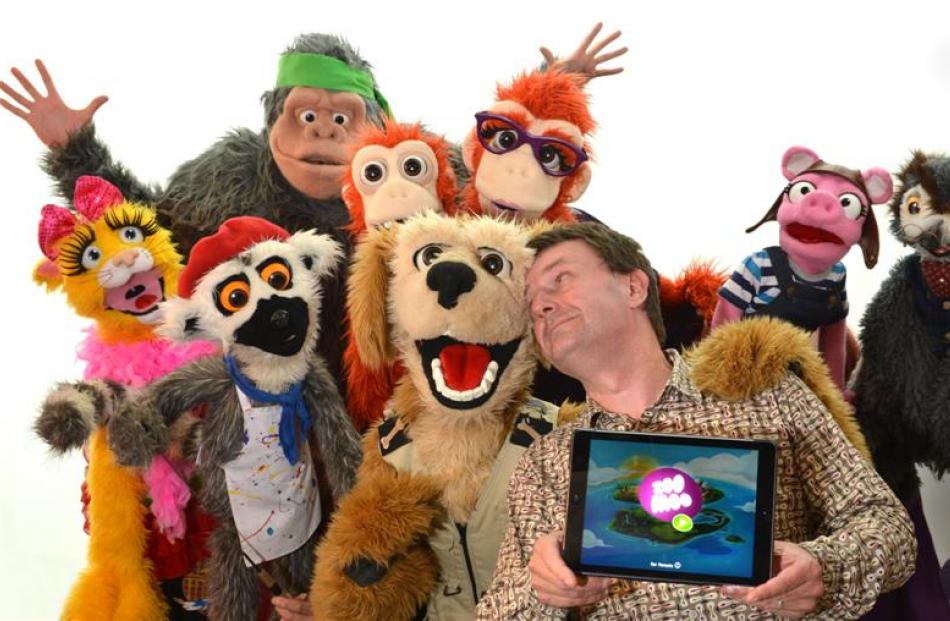 The children's television channel made in Dunedin was launched at a black-tie event in Singapore yesterday.
It is the second market to buy NHNZ's Zoomoo channel and associated app, for which the Dunedin-based firm is using decades of its film footage.
A mix of film and puppets, it is aimed at children aged 3-6, and devoted to animals.
''It's like the Muppets with animals,'' NHNZ Kids global creative director Ian McGee said.
The launch on Singapore's Starhub was a ''big deal''; the Singapore Government had taken an interest because it saw educational value in the channel.
Some local content would be filmed in Singapore but the production hub was in Dunedin.
About 50 staff work on the channel in Dunedin, most of them hired in the past year.
''It's gone pretty much to 50 full-time from zero in a year.''
The project was ''bringing the band back together'' with old faces returning, as well as people new to Dunedin.
The channel provided work for local artists and set designers and there was excellent talent to draw upon, he said.
Mostly targeting emerging economies in Asia and South America, the company was keen to sign more deals, but it did take time. Whether other providers opted to make local content depended on individual agreements, he said.
It was hoped the channel could be on free-to-air television in New Zealand.
The app was a ''big selling point''. An inaudible sound sent from the television to a receiving digital device unlocked information in the app.
NHNZ was not encouraging multiple screen use in children, suggesting children might use the app on a device while travelling in the car, he said.
''We're very aware that we don't want to be encouraging more screen time. But what we are keen on is getting more learning experience after watching TV.''
Children who did not have access to a device could still watch the channel.
''Pretty revolutionary stuff'' for the age group concerned, it was designed to engage their parents as well.
''If you're going to watch TV, it would be really nice if they could learn something. If they're going to play on a tablet, it's really nice if they could learn something.''
Mr McGee said the studio used to be the hub of children's television and it was ''fantastic'' to see it come back to life.
''All that footage was sitting downstairs in the library.''
The channel launched in Brazil last September with little fanfare and it was too early to gauge success, as it only had a ''hard launch'' a month ago.
''If you told me a year ago what it would involve, I probably would have had a heart attack,'' Mr McGee said.
NHNZ owner David Haslingden said Zoomoo was the first children's channel devoted wholly to animals and ''the first channel of any kind to be fully synchronised with an evolving digital game for phones and tablets''.