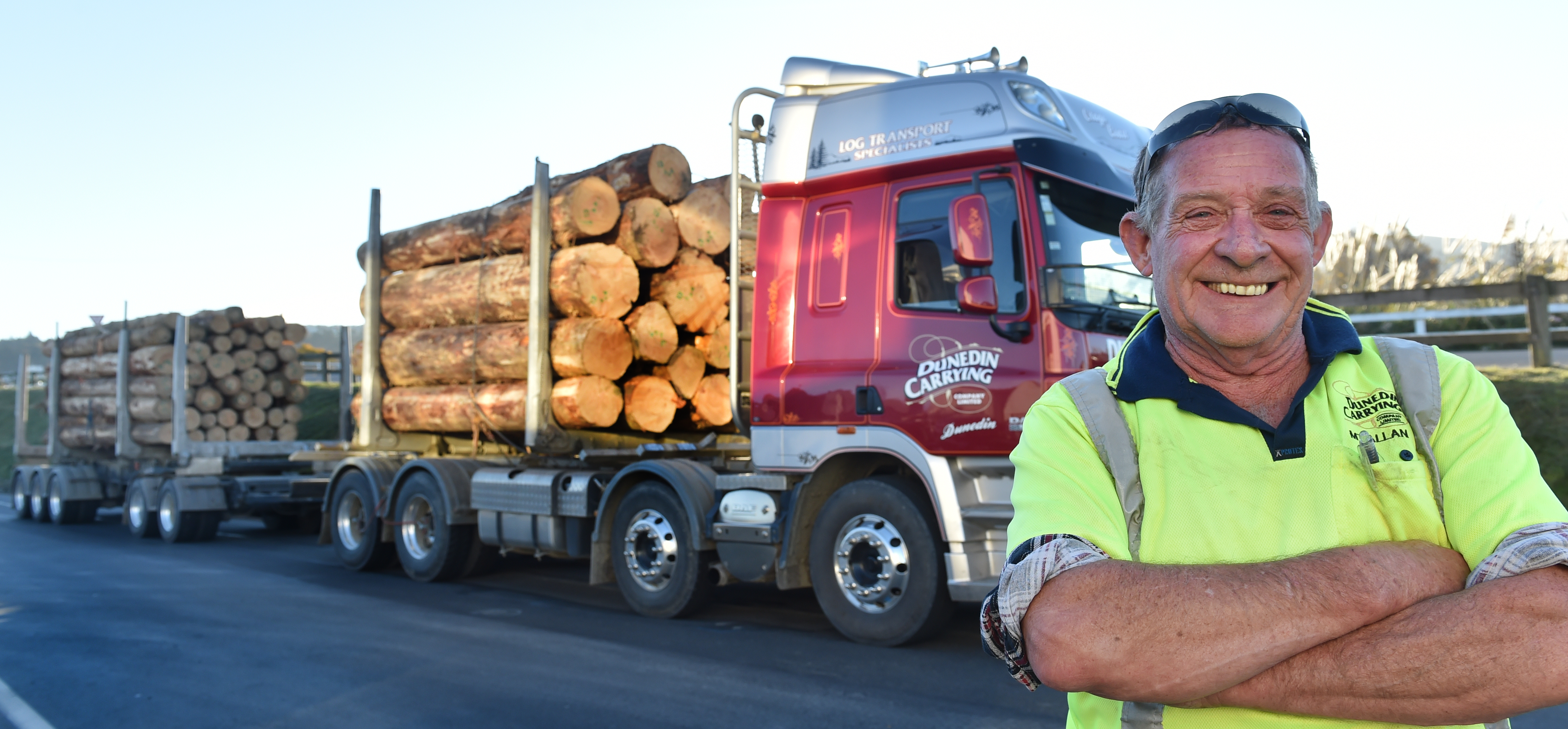 In all his 50 years of driving trucks, Marty Callender has never had an accident, not even a fender bender.
How has he managed to clock up about six million kilometres without incident?
''Plenty of pies and no energy drinks - that's the secret.''
Having said that, the 67-year-old is humble enough to admit he has had some ''pretty close calls'' during that time.
''There's some idiots out there on the road. You've just got to be alert all the time.''
Mr Callender, a man of few words, said he had never had any accidents or had to worry about smokeys (the police) because he was a stickler for sticking to the speed limit.
''I just drive sensibly.''
His boss, Dunedin Carrying Company Ltd transport manager Owain Carter, said Mr Callender was one of the gems in his fleet.
''He's never had an accident. He's a professional, leading from the front.
''I wish some of these younger fellows had the same work ethic as he does. He's a consummate professional.''
Mr Callender said he was just doing his job as best he could.
He said it was inevitable he would become a truck driver.
''My father was a truck driver. I used to go to work with him and ride around with him.
''My whole family is filled with truck drivers.
''I was a telegraph boy to start with, delivering telegrams on a push-bike.
''Then I got sick of getting wet on rainy days, so I got a job with a roof over my head.''
He got his heavy traffic licence when he turned 18, and has been on the road ever since.
He had driven many different trucks for many different companies, including Taieri Carrying, Fulton Hogan, Maxwell Brothers and Dunedin Carrying.
A lot had changed in the profession during the past 50 years - particularly the trucks themselves, he said.
''It's a lot easier to drive trucks now than it was back then.
''They've got a lot more horsepower.
''We used to only have 200hp trucks carting logs, but now we've got up around 600hp.
''Changing gears was a bit like wrestling a gorilla. Sometimes you'd have to use two hands on the old Internationals.
''Nowadays, it's more like driving a car.''