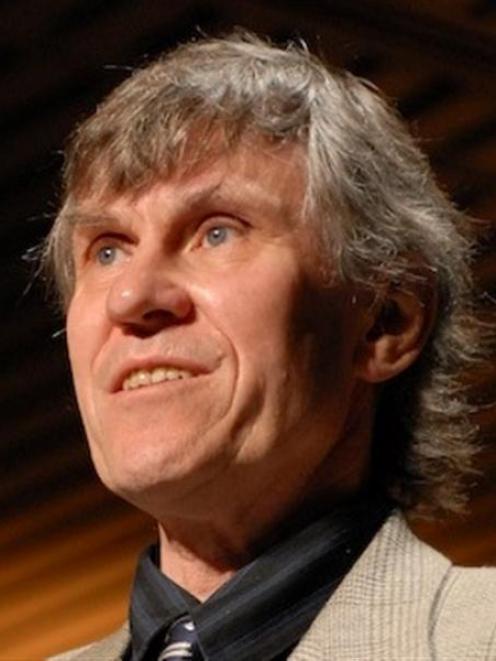 University of Otago mathematician Prof Michael Hendy was presented with a national science award, the Shorland medal, at a function in Wellington last night.
This award, from the New Zealand Association of Scientists, recognises "major and continued contribution to basic or applied research" that had added significantly to scientific understanding or produced "significant benefits to society".
The medal had been awarded to Prof Hendy for "an outstanding body of research into mathematical phylogeny - the set of mathematical tools for reconstructing evolutionary relationships between species using DNA sequences," the award citation noted.
"Our understanding of evolution has developed at an unprecedented rate in recent years and much of this can be attributed to the pioneering work of Prof Hendy and his co-worker Prof David Penny."
In the 1980s, Profs Penny and Hendy had put Darwin's theory of evolution to a "particularly stringent mathematical test", finding it stood up to their test, and was not a tautology as had been asserted by philosopher Karl Popper, the citation noted.
In 2001, Prof Hendy had teamed up with three other Massey researchers to develop an application for the government's new Centres of Research Excellence Fund. This led to the establishment of the Allan Wilson Centre for Molecular Ecology and Evolution, hosted by Massey with partners in Auckland, Wellington, Christchurch and Dunedin.
Prof Hendy was yesterday "thrilled" to receive the award, which had been a "great surprise".
The medal also partly reflected the work of others because he had always worked closely with a team of other people in his earlier role as the centre's founding executive director and in his overall research.
Prof Hendy had previously been long based at Massey University, before joining the Otago mathematics and statistics department last year.
At the association's annual awards, the Marsden medal was awarded to Prof Lionel Carter, Victoria University of Wellington, to recognise an outstanding 40-year research career as a practising geoscientist.
Other association awards made were: Research medal, Associate Prof Eric Le Ru, Victoria University of Wellington; Science Communicators award, Dr Siouxsie Wiles, Auckland University.