New Otago Regional Council chairman Andrew Noone says councillors will have to put distractions behind them and unite to get back on task.
A change at the helm — Marian Hobbs was dumped as chairwoman yesterday — was a distraction that needed to be dealt with but councillors had plenty of work ahead of them.
"We will be a team of 12," Mr Noone said upon taking on the role.
Councillors voted 9-2 to remove Cr Hobbs as chairwoman, prompting outbursts from the public gallery during the extraordinary meeting in Dunedin. Cr Hobbs abstained from the vote.
Mr Noone was the only nominee to replace her and 10 councillors then supported his election. Two abstained.
In an opening statement to the meeting, Cr Hobbs said it had been a long 21 days since she was notified of the plan to remove her.
"I was too effective in pushing the water reforms," she said.
Cr Hobbs said she would not back away from arguing for the environment.
Applause followed her nine-minute speech.
"You must acknowledge I have some very difficult councillors [to work with]," she said afterwards.
Deputy chairman Michael Laws, chairing the meeting, rejected the idea that the council was trying to ignore national environmental standards.
"The job of chairperson is to work with us all," he added.
"I don't believe this council has walked away from you. I believe you've walked away from this council," he said to Cr Hobbs.
The Central Otago Environmental Society organised a protest to coincide with the meeting.
About a dozen demonstrators watched proceedings and some voiced their disapproval.
Cr Laws called an adjournment to restore calm before Mr Noone accepted his new responsibility.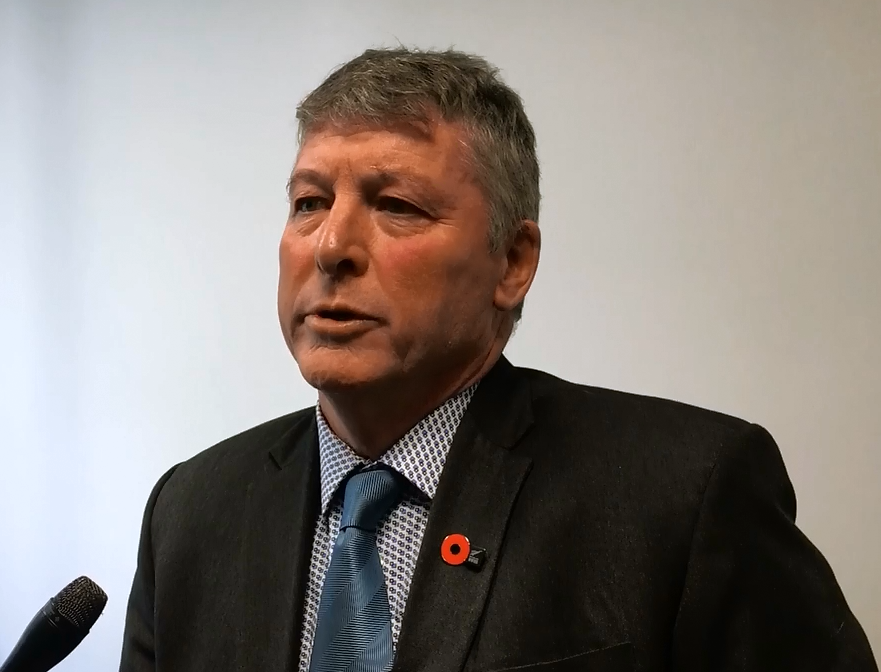 Mr Noone said afterwards that councillors had valuable experience in local and central government and he wanted to "tap into that resource".
They had "a fairly united opinion on a lot of big issues".
The capability of the organisation had been boosted in recent years through improved staffing levels. He looked forward to councillors pushing ahead with their work.
Cr Michael Deaker said the council needed knowledgeable, unifying, calm and cohesive leadership.
Cr Gretchen Robertson said councillors had not been working as a team.
She said Cr Hobbs would still have a strong role in the council.
Cr Bryan Scott said "our chair called a spade a spade and, frankly, some people didn't like it".
Mr Noone's career in local government began nearly three decades ago when he was elected on to the Waikouaiti Coast Community Board.
After two terms there, he joined the Dunedin City Council in 1998. He retired from the city council in 2016.
He is serving his second term on the Otago Regional Council.