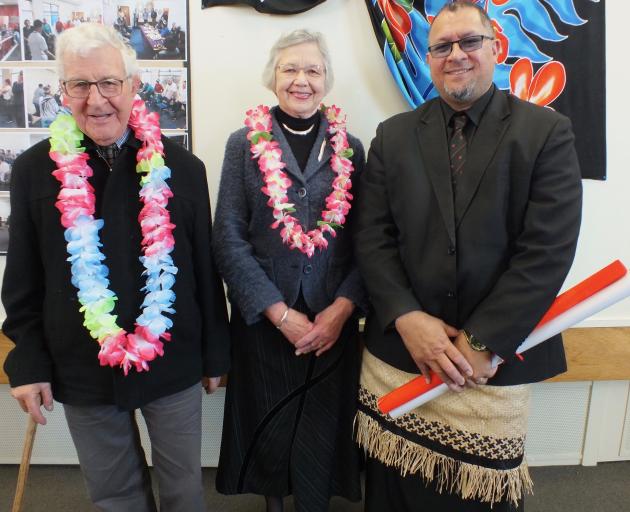 The new slogan says it all - "Pacific Trust Otago, where peoples connect''.
The mix was obvious at the official opening of the trust's new premises in Caversham on November 23.
As well as people from most Pacific Island countries, there was a Chinese tai chi group and palagi (Europeans), among them the new premises' owners, Eldon and Andrea Mosley.
Pacific Trust Otago (PTO) had previously been in Hillside Rd but had outgrown the space, needing a larger area for groups to gather, chief executive Lester Dean said.
Mr and Mrs Mosley had renovated the former church building in South Rd.
"We were very lucky to find this space after a two-year search, and it's great to be in Caversham,'' Mr Dean said.
"We're becoming more inclusive, trying to diversify, but we're still predominantly here for Pacific people.
"It's about moving forward and having the vision to do so.''
Rev Tengaru Paniora, of the Pacific Islanders Presbyterian Church, blessed the building and the people.
"The spirit of our gathering here is one of unity,'' he said.
Pacific Trust Otago chairman Sailosi Pole spoke of the importance of the wellbeing of Dunedin's whole Pacific community.
"We don't need to be confined by the smallness of our [home] islands. We need to measure ourselves against the vastness of the Pacific Ocean.
"There is an opportunity to explore that vastness with four secondary-school scholarships,'' he said.
Applications are now open for the 2019 scholarships: two for year 12 pupils and two for year 13.
Members of the Dunedin Tai Chi Club, led by Jinzhu Li, presented a Chinese painting and scroll to the trust.
Then Rev Sione Pi'ei, of the Dunedin Tongan Church, described his father moving to Dunedin in 1975 and the changes since then, before leading the closing prayer.