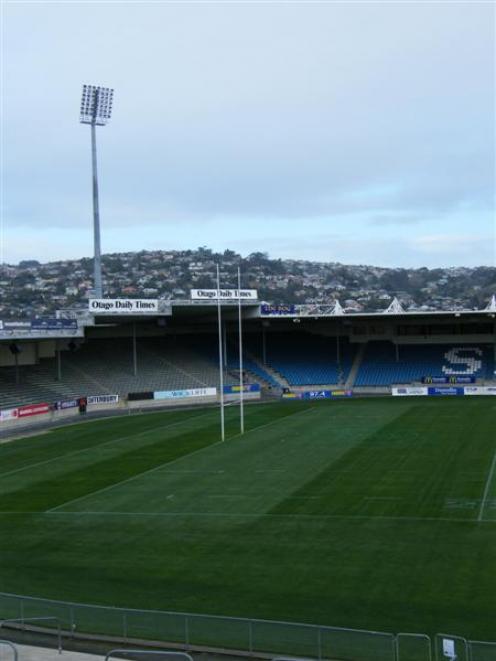 The Dunedin City Council's possible multimillion-dollar loss from the sale of Carisbrook does not warrant an investigation, the Office of the Auditor-general says.
OAG staff have confirmed that there will be no investigation of the council's purchase, and pending sale, of Carisbrook properties, which could end up costing the council more than $4 million.
That followed two separate requests received by the office in February, asking for the Carisbrook deal to be added to a wider OAG investigation of land purchases by council-owned company Delta.
An OAG statement yesterday said the decision not to proceed came after reviewing council documents, which showed the issue ''does not warrant further inquiry''.
''We do not regard the purchase and disposal as raising issues that relate to our Delta inquiry, which is focused on the property investment actions of a council subsidiary.''
The council bought the old stadium, together with surrounding homes and a car yard, from the Otago Rugby Football Union for $7 million in 2009.
In February, the council announced it had a conditional deal to sell the stadium to construction company Calder Stewart, for $3.3 million.
The council had already recouped another $1.1 million from selling the homes and half the car park, and was understood to have since sold the other half for an as-yet-undisclosed sum.
Dunedin Mayor Dave Cull has said that would leave the council's loss from the deal at ''somewhere around $2 million'', if the Calder Stewart deal is confirmed.
However, that could double, to $4 million, if an earlier $2 million loan from the council to the ORFU in 1997 was included in the figures.
That loan was only repaid by the ORFU using proceeds from the sale of Carisbrook.
The council also faced $635,000 in holding costs as the stadium's owner, and had previously wiped $480,000 in rent and other costs owed by the ORFU as part of the union's bail-out last year.
Mr Cull and Calder Stewart staff have so far refused to discuss details of the deal, which remain confidential until confirmed.
Council documents released last week suggested Calder Stewart may have until next month to decide whether to proceed with the purchase.