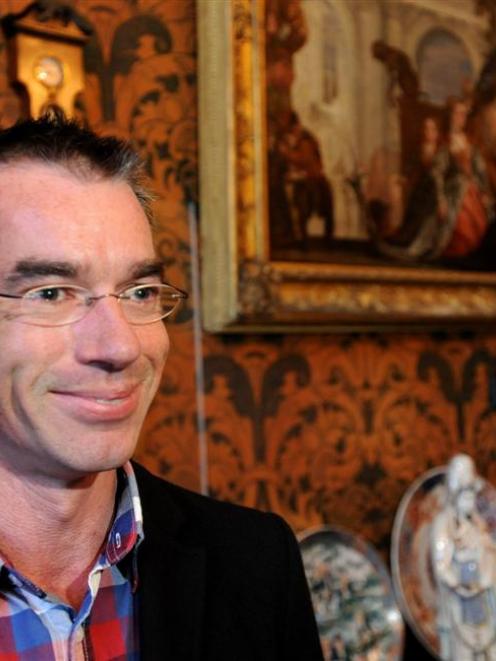 Home is where the art is.
Guided tours are to start of the Dunedin historic home Olveston's art collection.
''We wanted to start focusing on the art collection and give people who have already been to Olveston the opportunity to come back to the house. What is in here really is quite extraordinary,'' Olveston manager Jeremy Smith said this week.
''There are 240-odd works in the collection, which David Theomin started in the 1880s and his daughter, Dorothy, carried on until the 1960s.
''It's a very traditional collection, with a heavy European landscape influence, in keeping with the look and feel of the room they're sitting in,'' he said.
''If you go to an art gallery, it's all on a white wall. This collection is an interesting look at what appealed to the Theomin family. The tours will look at where they came from and why they bought it.''
The collection includes works by Frances Hodgkins, William Mathew Hodgkins, C. F. Goldie, Grace Joel and Sir Russell Flint.
''The Hodgkins were family friends who lived just down the road,'' Mr Smith said.
The 32-roomed Jacobean-styled home was bequeathed to the city of Dunedin by the last surviving member of the Theomin family, Dorothy, in 1966.
''It feels like they could come back at any point,'' he said. The art tours start from next Thursday.