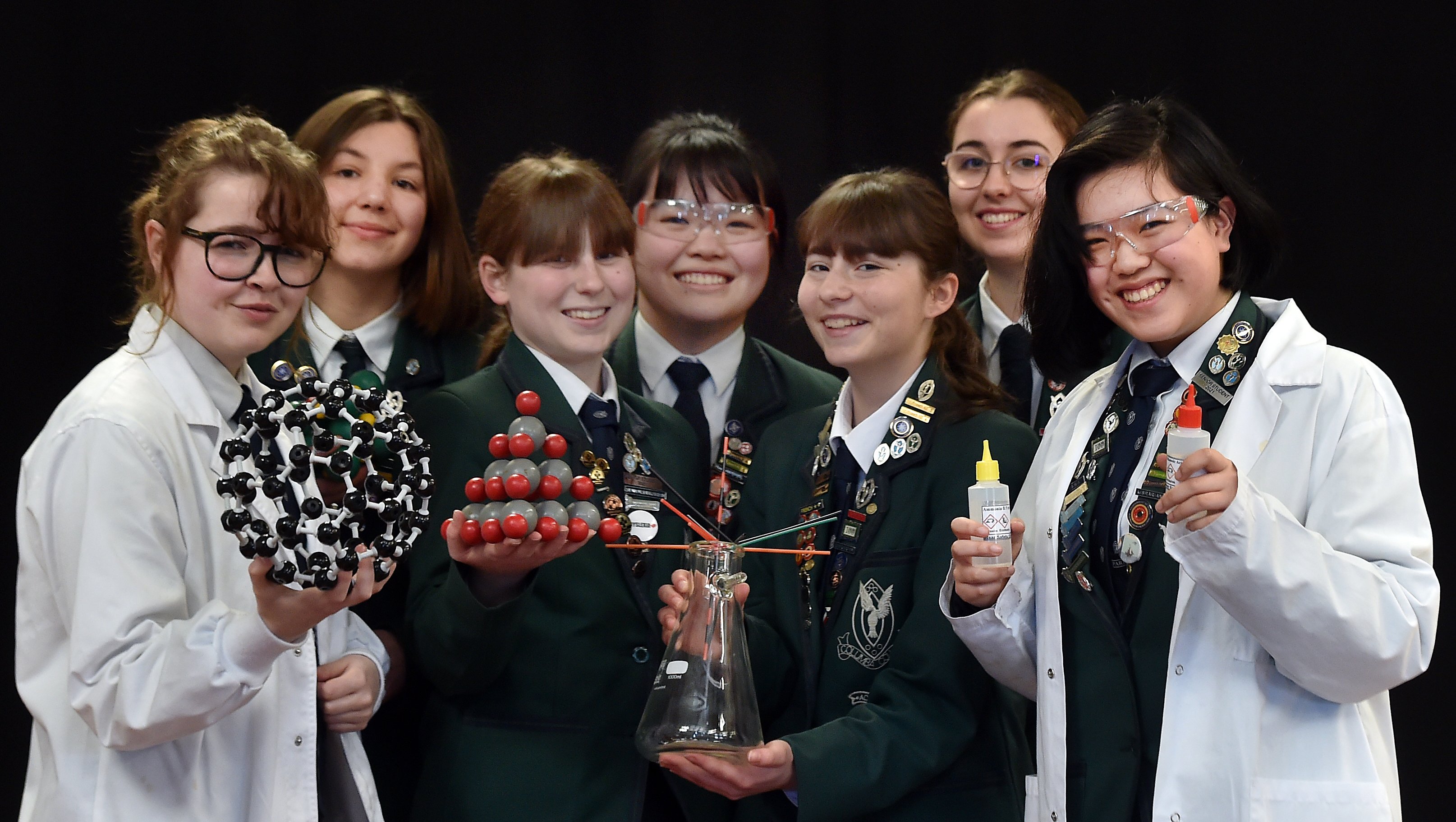 A Dunedin school's new blues awards for science and technology have received a thumbs up from the highest level.
Seven science, technology, engineering and mathematics (Stem) blues were handed out to Columba College pupils at a special assembly yesterday.
Deputy head girl Olivia Charles was part of a group of science pupils who wrote a successful proposal to senior staff at the school to create the new awards.
There were blues awards for arts and general academics, but she and her peers felt pupils who excelled in Stem subjects deserved recognition too.
She said as an all girls school, having women involved in Stem was something that was highly valued by the pupils.
She had not expected much when she emailed Prime Minister Jacinda Ardern, who was a big inspiration to a lot of the pupils at Columba College, asking for support and was shocked when she received the video, Miss Charles said.
In the video Ms Ardern said the awards were a "brilliant legacy to leave behind" for the girls.
They would encourage pupils to gain learning experiences outside the classroom which would open strong pathways into further study and employment opportunities.
Covid-19 was a good reminder of how essential science and technology were, as they helped deliver life-saving care and kept people connected in difficult times, she said.
It was important the Stem workforce was diverse to match the needs and experiences in New Zealand society.
"I'm sure some of the women receiving blues today will be some of the women finding solutions to the complex challenges we'll face in the future," she said.
Chief science adviser to the Prime Minister Juliet Gerrard also recorded a video to be played at the assembly.
She said she had been to many different science award shows before, but had never heard of a Stem blues award.
She wished the award winners well in their future endeavours and offered to connect with them over Zoom to discuss their achievements.
Blues are awards traditionally given to members of an educational organisation who are performing at the highest level in their areas of study or sport.