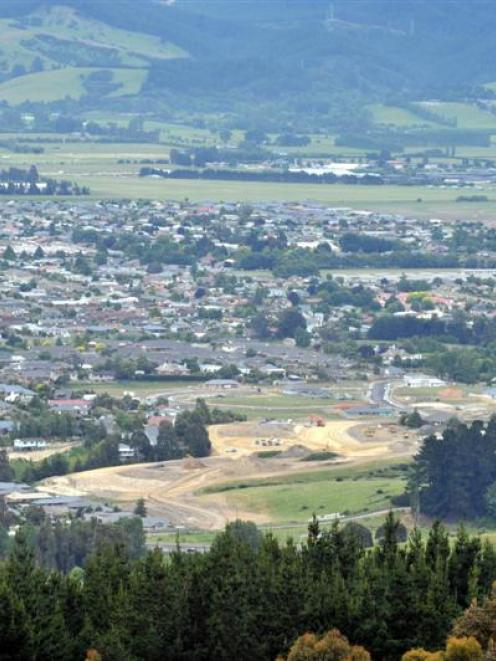 Difficult economic times facing the racing industry have led the Otago Racing Club to apply to subdivide and sell some of its land on the Wingatui Racecourse site, its consultant says.
The club has applied to the Dunedin City Council to rezone an area along the racecourse's northern frontage on Gladstone Rd North.
The rezoning, from rural to residential, would allow for the creation of 11 lots for housing.
A 12th lot would contain the racecourse and facilities.
Otago Racing Club president Dean Lawrence said to ensure Wingatui's facilities could be maintained and possibly expanded, the club needed to look at other funding options.
''We're well past expecting income to come from gaming grants.
''Myself and my committee have a very clear philosophy that we need to stand on our own two feet.''
The club could not rely on 15 days of racing when it was weather-dependent - two December meetings were affected by weather, resulting in losses, he said.
The grandstands and buildings at Wingatui had been brought up to a presentable standard in recent years, but required ongoing maintenance.
There was also the need to provide and upgrade facilities for horse trainers which could include a horse swimming pool, he said.
The grounds were also used as a ''park over'' facility for camper vans, and upgrading toilets, showers and lighting for that area was another idea.
''It all takes time and money.''
A review of the club's business operations and assets had identified the land as being surplus to the club's needs.
''We're not utilising that land to any degree.''
However, the subdivision application still had to be approved, he said.
''Even if it's successful, it will not mean you'll see it happen straight away. We're looking at a three-year plan.''
Last year, the club had sold a block of land to a developer as well as selling an existing house on the grounds.
The subdivision and land use consent application prepared by Cubitt Consulting Ltd said the previous decisions noted although the area was zoned rural, the racecourse was not a typical rural activity and it was a not a typical rural area.
The sites sat between other residential areas, were in keeping with the surrounding environment, and could be serviced by the existing urban infrastructure.
''Overall, the effects of the proposal are considered to be no more than minor.''
Anticipating such an application was likely to be publicly notified, the applicant had begun consulting neighbours.
The application has been notified by the council, with submissions open until April 9.