It is a figure which brings home just what an endangered species means: 1% of the world's population of Haast kiwi are now under the care of Dunedin Wildlife Hospital.
There are just 400 of the alpine kiwi species believed to be alive, and four chicks are being cared for at the hospital after contracting a bacterial infection.
''They are the world's rarest kiwi,'' Elton Smith, conservation manager at Orokonui Ecosanctuary, said.
"With only 400 in the world, every single one counts, and to get these birds to their current age of 3 to 4 months, has taken plenty of resources.''
Orokonui has a major colony of Haast tokoeka, one of three geographically and genetically distinct kiwi.
There are 40 birds at the sanctuary at present, and seven chicks have gone down with the same infection.
Orokonui is dealing with three birds, and Mr Smith said before the advent of the Dunedin Wildlife Hospital, the four chicks now there would have faced a life-threatening trek to Massey University for treatment, rather than a 20 minute journey to the city.
''If we don't treat these birds, there is a fair chance they would die,' Mr Smith said.
''What they are doing here at the hospital is just fantastic ... being able to have them treated here is a lot less stress on the birds, and on the staff.''
The birds are the first kiwi nursed at the Wildlife Hospital since it opened its doors on January 15.
Kereru, two takahe, a gull, a kea and a variety of penguins are also in the wards at present.
''We were funded for 350 cases a year, and in six weeks we have already had 111,'' Steve Walker, the hospital co-chairman, said.
''That's putting a lot of pressure on the staff and the space we have, and on our financial projections.''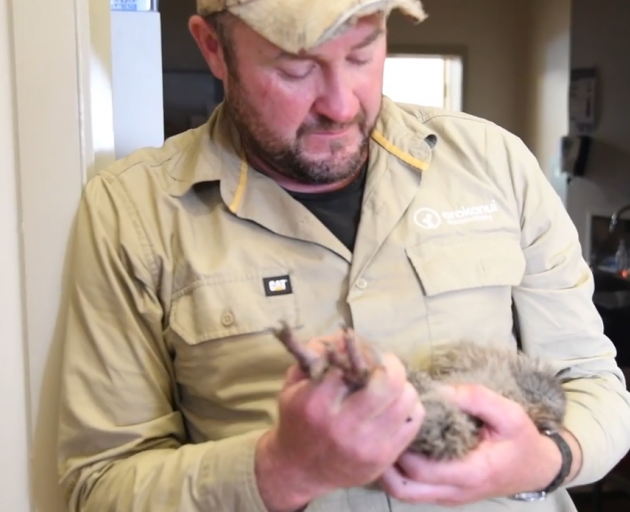 Yesterday, Otago Polytechnic continued its support of the Wildlife Hospital, donating $10,000.
''The hospital's own survival depends on the continued goodwill and generosity of the public and local businesses,'' Mr Walker said.
''It costs around $300,000 per annum to run the hospital, so this wonderful gesture goes some way to denting that total.''