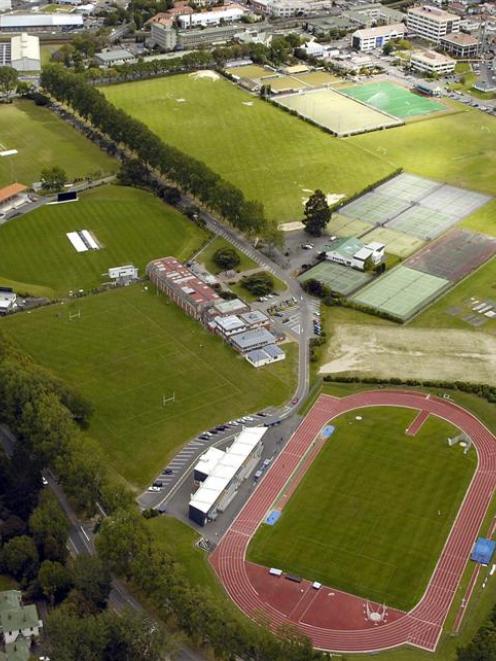 A multimillion-dollar budget for the redevelopment of Logan Park will be carried over to the 2010-11 year as planning for the project continues, Dunedin city councillors at yesterday's annual plan hearing were told.
Council community life general manager Graeme Hall said the project had experienced some delays as discussions continued about plans for the old art gallery building at the edge of the University Oval cricket ground.
There was also continuing uncertainty as to who would use the redeveloped Logan Park and, therefore, which groups' needs would have to be catered for in the completed project, he said.
Discussions on those matters were continuing, with progress to be reported back to meetings of the community development committee later this year, he said.
In the meantime, a report by Mr Hall - presented to yesterday's meeting - showed a $3.3 million budget for work during the 2009-10 year, most of which would pay for the planned redevelopment of the Logan Park pavilion.
It was hoped work on that project would begin shortly and be completed before winter, councillors were told.
A further $1.442 million was budgeted for 2010-11, which would pay for moving the University Oval media facilities, conclude planning and begin work on the art gallery building, his report to councillors yesterday said.
A further $4.883 million was budgeted in 2011-12, $2.583 million in 2012-13 and $3.928 million in 2013-14 to pay for the relocation and development of new tennis and squash facilities, new car parks, driveway alterations, landscaping and other facilities for users of Logan Park, the report said.
Cr Paul Hudson said work was continuing behind the scenes, with detailed plans for the art gallery expected to be confirmed after a report was received on February 12.
Once that was presented, the council would be in a better position to refine its overall Logan Park redevelopment plan.
The council had already received confirmation Unipol - the University of Otago-owned gym - would be based at the Forsyth Barr Stadium, not Logan Park, but was yet to receive word on other potential users of Logan Park, he said.
The final budget could change once more detailed information was received, he said.
"That's the best we can do at the moment," Cr Hudson said.
Cr Teresa Stevenson, a member of the Logan Park working party, registered her concern at the funding, saying she remained uncertain exactly how the money would be spent.
"These things need to be clarified. They are going into our budget . . . I think some serious questions need to be asked."
Other councillors and Mayor Peter Chin accepted the funding arrangements were satisfactory, voting to accept the report.