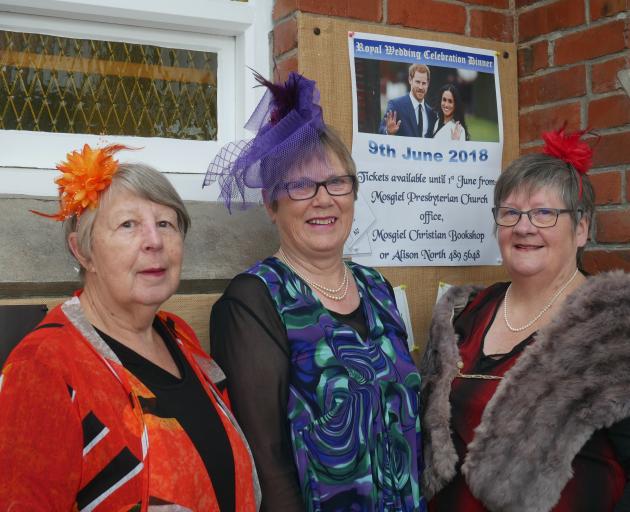 Dust off your fascinator and get out your lounge suit; a royal celebration is coming to Mosgiel. Kind of.
The Mosgiel North Taieri Presbyterian Church is hosting a dinner next month to celebrate two royal weddings: Prince Harry and Meghan Markle's last month, and Princess Eugenie and Jack Brooksbank's upcoming nuptials in October.
The idea was first floated by church member Neil Jewiss as a throwaway comment, but has since become an event.
"I think most of New Zealand probably had the same idea,'' Mr Jewiss said.
Joan Ayson, who is also part of the organising committee, said people would be treated to drinks and nibbles before dinner.
The group had arranged for "our version of the royal gospel choir and solo artist'' to perform, Mrs Ayson said.
Guests attending will toast the Queen and the royal family, Mr Jewiss will read fake telegrams from people around the world who were unable to attend, and the gathering will watch a video of Harry and Meghan's wedding, she said.
Guests were encouraged to "dress smart''.
Alison North said anyone was welcome to attend and there were a limited number of tickets.
Ticket can be bought from the church office, at the Mosgiel Christian Bookshop, or by calling Mrs North on 027 489-5648.
JESSICA.WILSON @thestar.co.nz