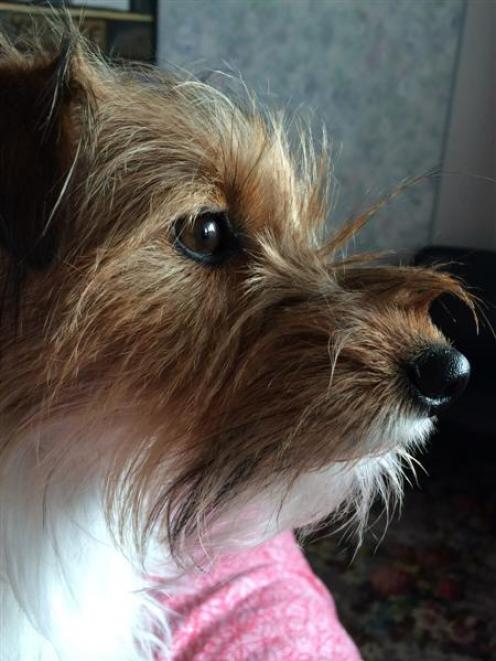 Ten days into the frenetic pace of the Dunedin's Fringe Festival, Josh Thomas is struggling with the 10th day without his beloved dog Rupert.
The festival director, and his partner Dudley Benson, are asking for community help to find Rupert, who took to the bush at Bethunes Gully on March 10.
''We're pretty devastated,'' Mr Thomas said.
''He just wandered off into the bush barking at something.''
Rupert was a well-behaved dog, and well trained, but he was ''off on a mission''.
Mr Thomas said the couple and friends had searched extensively, while he worked hard to keep on top of the festival that featured more than 100 events.
''We've had a huge amount of help from friends. We've pretty much done a grid search.''
They had also put up leaflets and posters, and talked to farmers in the rural area near Bethunes Gully.
Rupert was friendly, neutered and microchipped, and went missing with a brown collar and a tag with the couple's contact information.