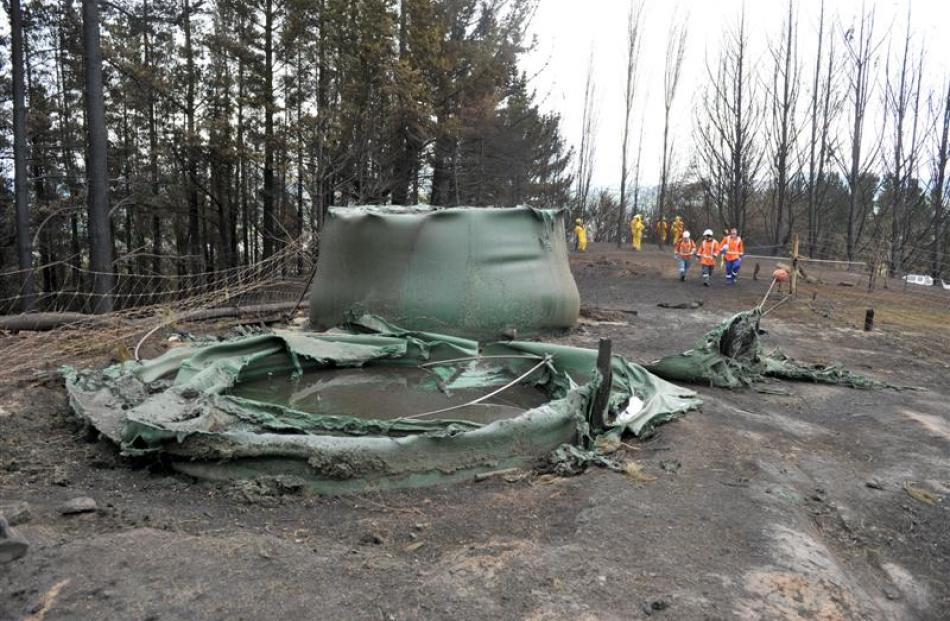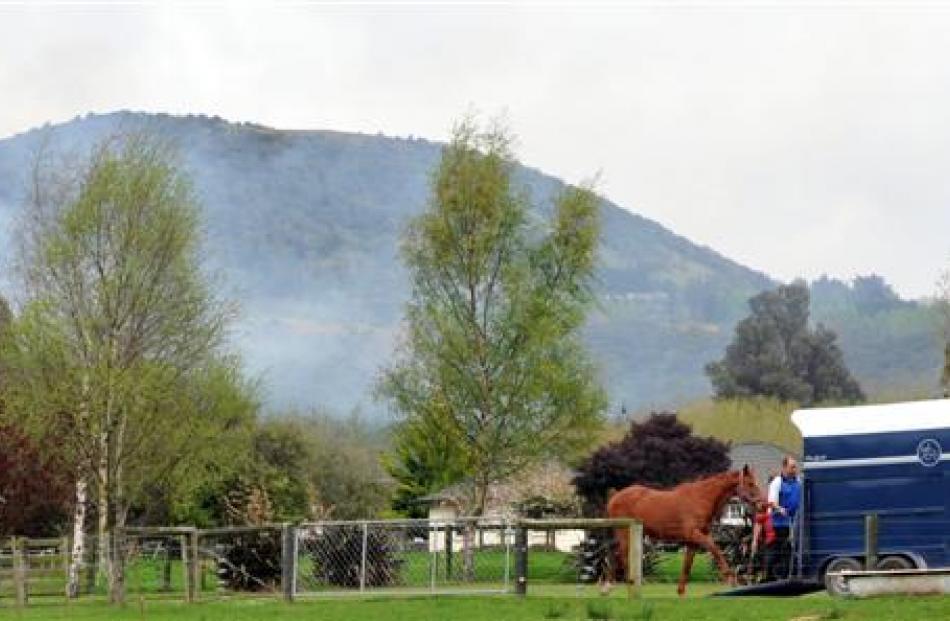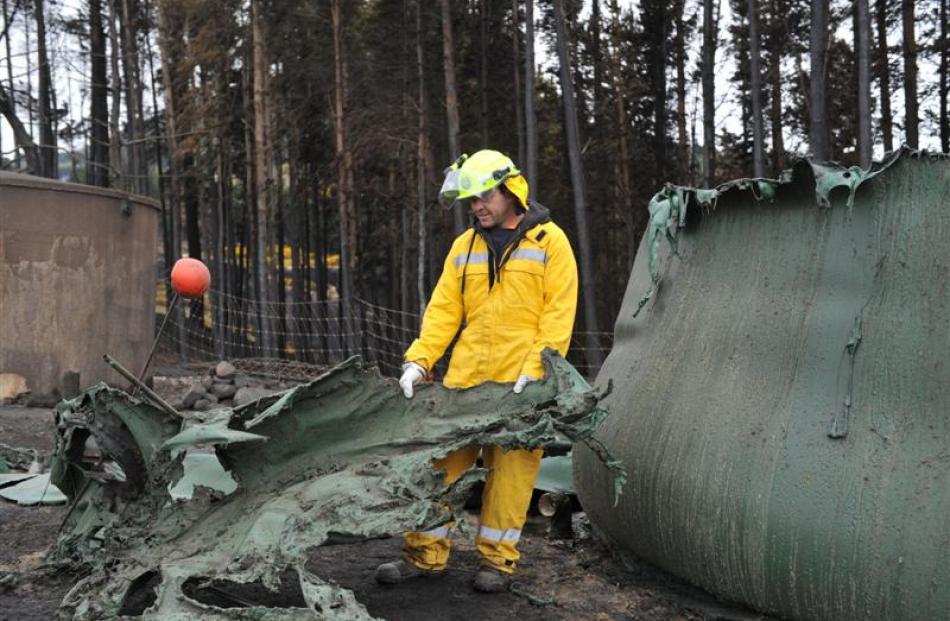 Last week's blaze on Saddle Hill provided a stark reminder for Taieri residents of the dangers a hot, dry summer could bring. The National Institute of Water and Atmospheric Research (Niwa) is predicting one of the driest summers on record as El Nino grips the country. Tim Brown reports.
The warning of a hot, dry El Nino summer and last week's Saddle Hill blaze should remind all residents to prepare for the worst and be vigilant, Otago Rural Fire Authority deputy principal rural fire officer Graeme Still says.
Nine structures - including two homes - were damaged by the blaze which swept through between 50ha and 100ha of land and put one woman in Dunedin Hospital with serious throat burns.
''People need to just be aware,'' Mr Still said.
''Keep a bit of defensible space around their structures, especially living in the rural areas.
''Keep their lawns mowed and spouting clear of debris.''
Those carrying out permitted burns needed to watch the fire danger and ensure their fires were out.
''They have got to make sure it's fully extinguished.''
Simple things such as keeping lawns short and Rapid numbers visible from the roadway could make a big difference to firefighters attending rural callouts, he said.
''That's the work they can do prior, so if there is a fire their property is defensible.''
The Saddle Hill fire now appeared to be under control, but firefighters would maintain a watch on it until the area received heavy rain.
''It's looking pretty good, but you never say never until you get a lot of rain,'' Mr Still said.