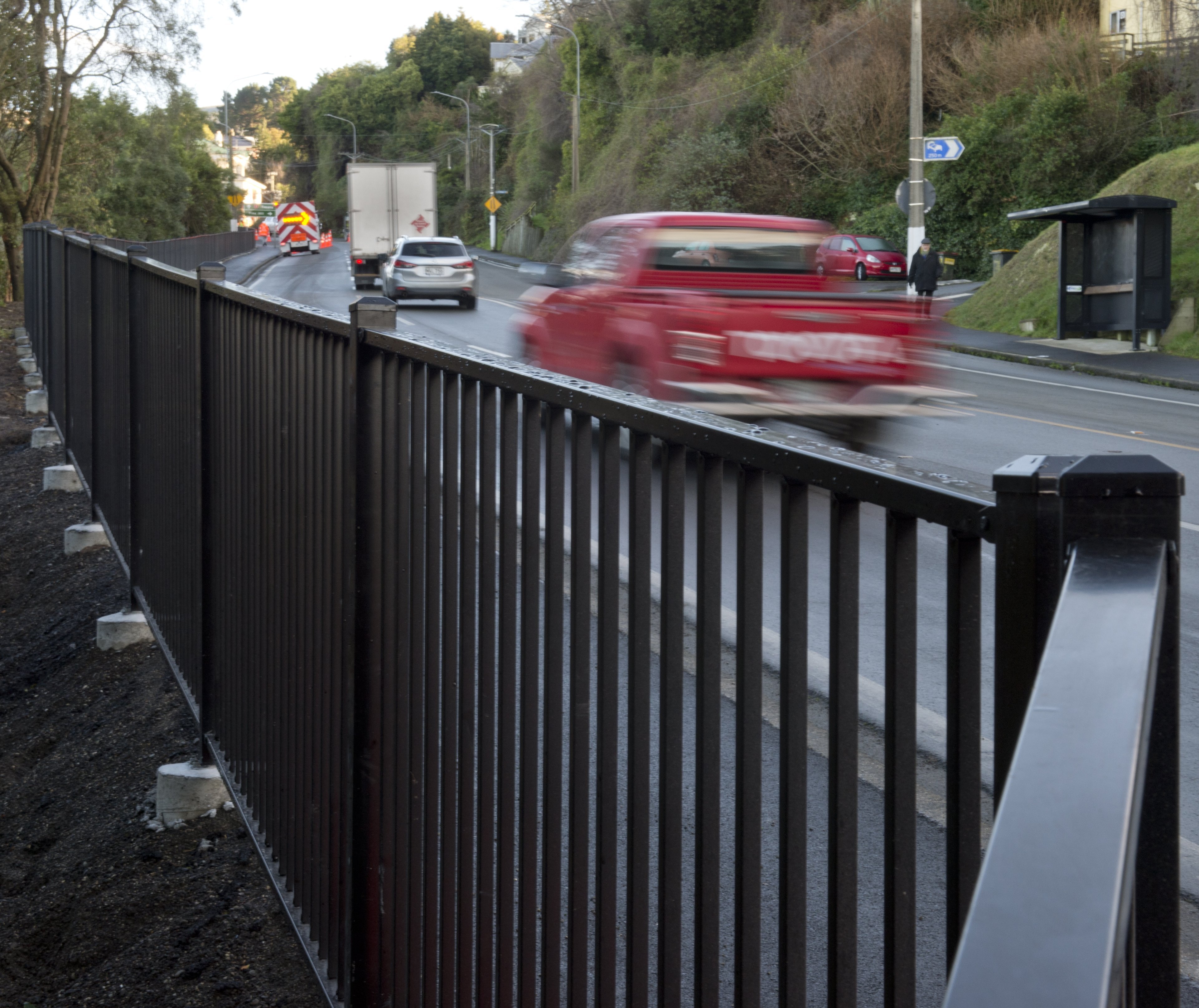 A long section of fencing is being replaced along Pine Hill Rd, State Highway 1, in Dunedin to make the footpath safer for pedestrians.
The work is being carried out for the Dunedin City Council and the finished fence, as well as a resurfaced footpath, will stretch from the George St overbridge to just past the intersection where SH1 separates from Pine Hill Rd.
The NZ Transport Agency is also building a retaining wall at a slip in Pine Hill Rd.
The total cost of the work is $500,000.