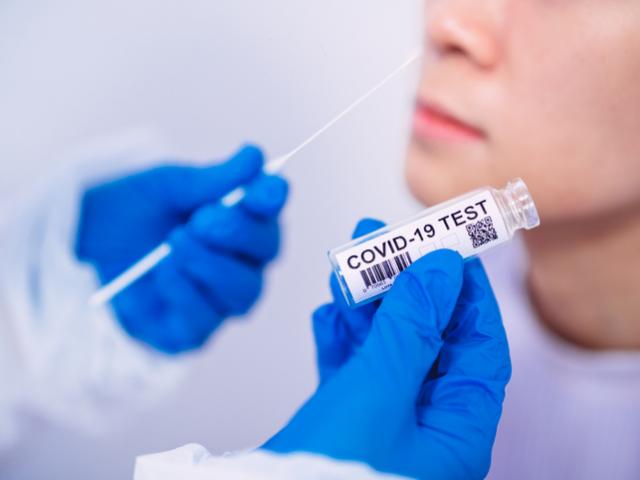 Southerners flocked to be tested for Covid-19 yesterday, after Wellington shifted to Alert Level 2 following a weekend visit by a Sydney man suspected of having the highly infectious Delta variant.
A Mosgiel residential home and hospital also briefly went into lockdown after a person connected with the facility was classed as a casual contact of the Wellington case.
"WellSouth's virus call centre has been very busy all day," the primary health organisation's clinical adviser Stephen Graham said.
"We are also booking in a good deal more people for Covid-19 swabbing than we would ordinarily."
There was also a brief scare at Mossbrae Healthcare in Mosgiel, after a person who had been to the home realised they had been at one of the places the Wellington case had been in over the weekend.
General manager Catherine Rae said the home locked down as a precautionary measure and families and residents were advised.
After the person was classified as a casual contact, a medical officer of health deemed there was no risk and Mossbrae reopened.
Wellington, Wairarapa and the Kapiti Coast went in to Level 2 at 6pm yesterday, and will remain at that level until at least 11.59pm on Sunday.
Covid-19 Response Minister Chris Hipkins made the announcement at 1pm yesterday, after an emergency Cabinet meeting.
Otago, Southland, and the rest of New Zealand remain at Level 1, but the heightened state of awareness meant Southerners resumed using scanning QR codes and those with flu-like symptoms called their doctors.
"Everyone seems to be heeding Ministry of Health advice to get tested if they have symptoms or if they were at a location of interest in Wellington," Dr Graham said.
"All callers today have been really patient and wanting to do the right thing to get tested and help keep our communities safe.
Southern District Health Board medical officer of health Dr Michael Butchard said the case was a reminder why everyone needed to remain vigilant.
"Please stay at home if you have symptoms, and call your GP or 0800 VIRUS19 to arrange a Covid test," Dr Butchard said.
"If your Covid-19 tracer app has advised you to get tested, please do so as soon as possible," he said.
Anyone who had been in Wellington, who was showing symptoms, and had a Covid-19 vaccine appointment booked, should reschedule, he said.
Authorities were still to receive confirmation that the Wellington visitor had the Delta variant but the man - who works in healthcare in Bondi, the centre of the current outbreak in Sydney - is considered likely to have it.
The man tested positive almost immediately on his return to Sydney, raising fears that they may have been infectious while in the New Zealand capital.
The man had received one AstraZeneca vaccine jab and it was not known if his partner had also contracted Covid.
The Ministry of Health confirmed all four close contacts of the Sydney tourist have returned initial negative tests.The ministry yesterday released an extensive list of places visited by the man, who used the Covid-19 app while in Wellington.
As well as bars, restaurants and shops, the man spent several hours touring Te Papa.
Health officials knew late on Monday night of the case and many of the man's movements, but did not release details until yesterday morning.