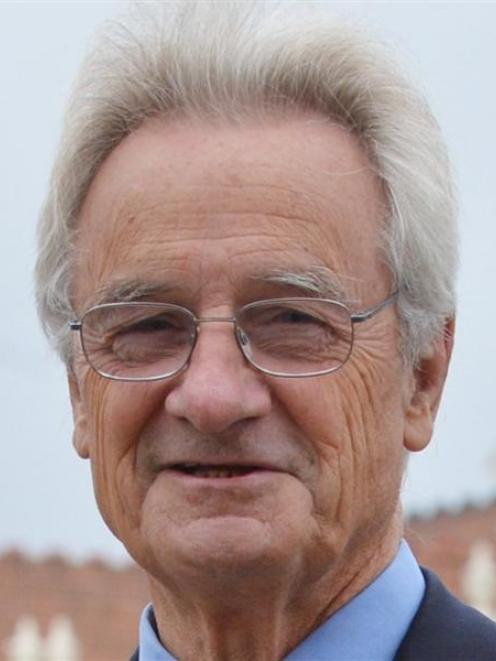 Now the pressure is off Stanley Paris over his failed attempt to circumnavigate the planet in 120 days, the 76-year-old has had time to mull over his future, and has not ruled out having another go at the world record.
The former Dunedin resident was forced to pull out of his record attempt earlier this week after equipment on his yacht Kiwi Spirit began to fail, and there were concerns about the integrity of the rigging system on the yacht, and ultimately his safety, as he prepared to enter the Southern Ocean.
Dr Paris had hoped to become the oldest and fastest person to sail solo around the world from Bermuda, by breaking the record set in 1986 by the late Dodge Morgan, who did it in 150 days, at age 54, on American Promise.
In his blog on January 11, Dr Paris said there would be no second attempt.
However, it appears he may be changing his mind on his detour to safety in Cape Town, South Africa.
''To make this decision, I need to have complete confidence in the repairs, modifications and replacements to Kiwi Spirit,'' he said in a blog yesterday.
''We have in this past year gained a great deal of experience that will help us enhance performance and increase safety.
''It would be a pity to waste this learning, but I shall remain cautious and delay a final decision until I am completely satisfied on all counts.''
In the meantime, he said he would proceed as though he would restart in late November this year, from St Augustine, Florida.
He expects to arrive in Cape Town early next week, where he will be met by wife Catherine, and one of the builders of his boat from Lyman Morse.
He said repairs would be made to Kiwi Spirit before a crew sailed her to Antigua, and eventually Maine, in the United States, where the boat would be fully repaired.
''By the time Kiwi Spirit arrives in Maine, much consultation and planning will have taken place, so that we get it right.
''I will be responsible for this. I suspect I can now consider myself an experienced solo sailor, having logged some 62 solo days at sea by the time I reach Cape Town - 48 since the departure from St Augustine.
''Experience should never be wasted.''