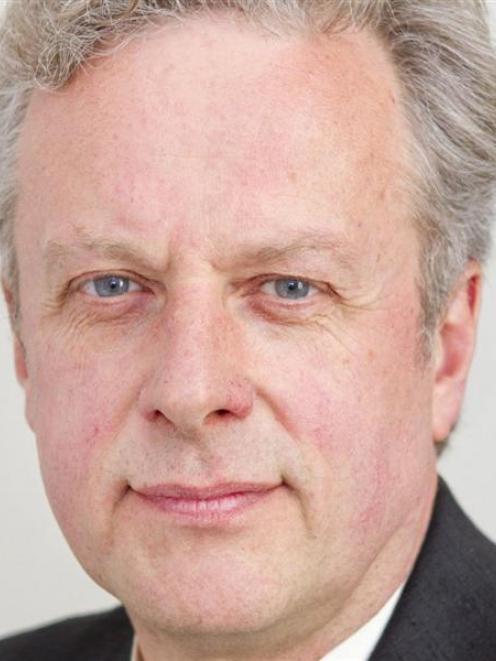 Dunedin city councillor Lee Vandervis now faces two formal complaints despite apologising for an allegedly expletive-laden outburst aimed at senior Dunedin City Council staff.
Dunedin Mayor Dave Cull yesterday confirmed he had received two complaints from councillors after claims Cr Vandervis shouted and swore at council chief executive Dr Sue Bidrose last week.
Cr Kate Wilson confirmed last Friday she had filed a formal complaint alleging Cr Vandervis broke the council's code of conduct, which governs the behaviour of all councillors.
The code requires councillors to treat council staff with ''courtesy and respect'', including avoiding ''aggressive, offensive or abusive conduct towards employees''.
Yesterday, Mr Cull confirmed a second formal complaint relating to Cr Vandervis' behaviour had also been received, although he declined to name the councillor behind it.
''I can confirm that complaints - plural - have been received.''
The complaints came after Cr Vandervis allegedly shouted and swore at Dr Bidrose on Monday last week, during an angry tirade in a Municipal Chambers hallway.
Cr Vandervis was understood to be upset at the process surrounding an earlier complaint against him.
He initially downplayed the incident, but later conceded his outburst may have been louder than he first thought, and it was also ''possible, but ... incredibly unlikely'' he swore at Dr Bidrose.
Mr Cull said yesterday he would assess the complaints before reporting to the next full council meeting on February 23 on whether there were reasonable grounds to believe a breach might have occurred.
If there was, a conduct committee would be formed to handle the complaints, although its make-up was yet to be decided, Mr Cull said.
He had already recused himself from taking a place on the committee, and one option could have a single independent representative appointed with the agreement of all parties, he said.
The timeline to resolve the complaints was not yet known.